What you can do with interactive reports
Allows end users to click on data values in a report to view related data in child reports. You can have detailed data in separate child reports and pass parameters to filter and display the data when a user clicks a link.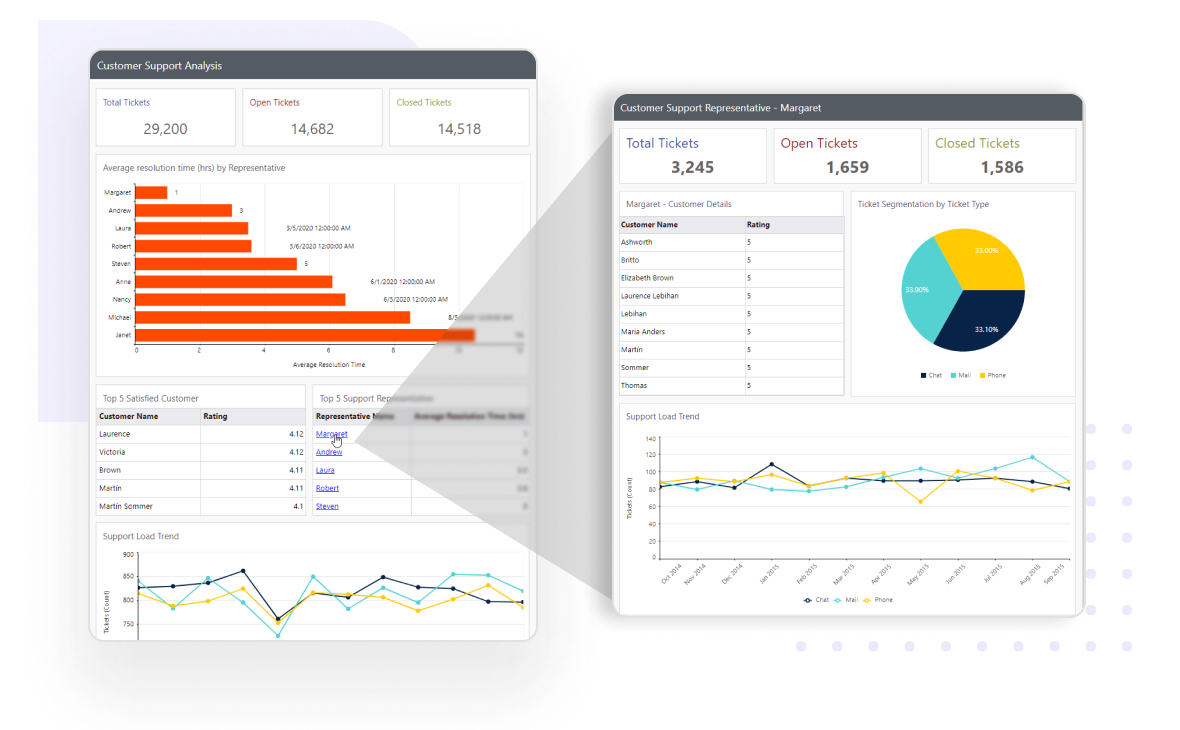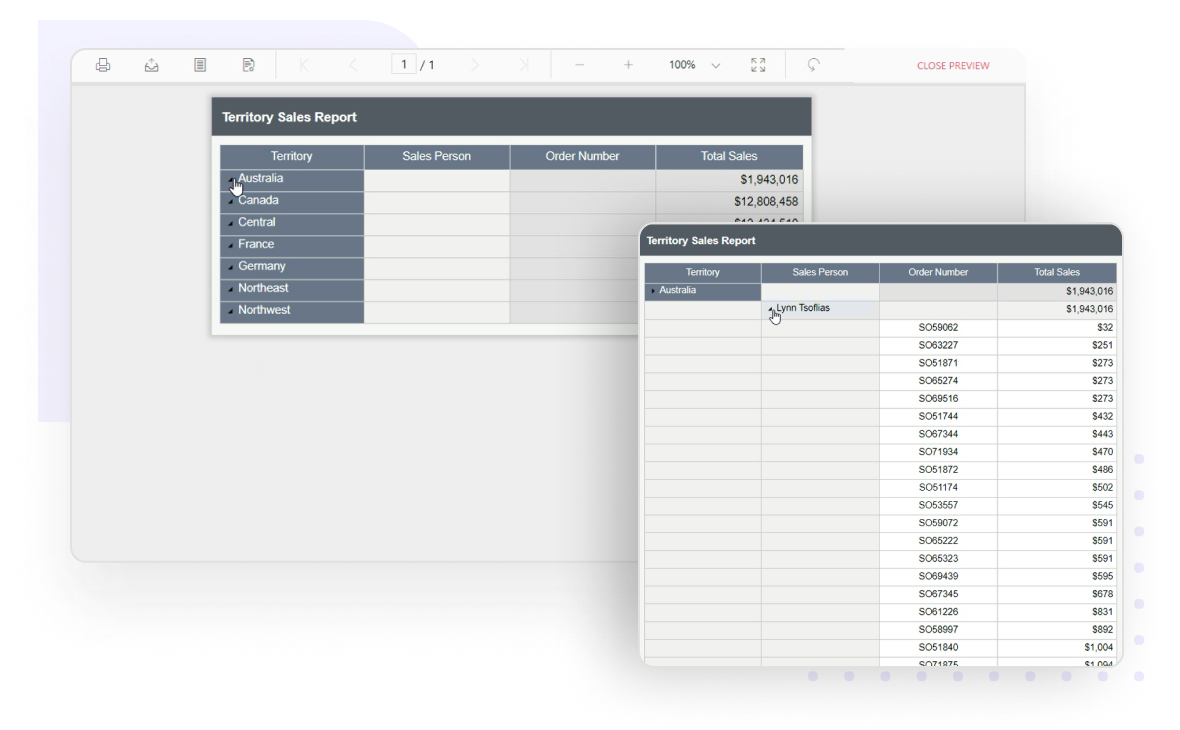 Drill-down reports or toggle items
The toggle option lets users view sections of a report by expanding and collapsing it at runtime. Show or hide static rows and columns that are associated with groups in a table or matrix (pivot table). You can use the subreport or nested data region report items to show detailed records.
Click to open external webpages in a browser window that shows the provided static or dynamic URL's value expression. You can use hyperlink actions in text boxes, images, charts, and gauges. The hyperlink can contain a data field or other expressions.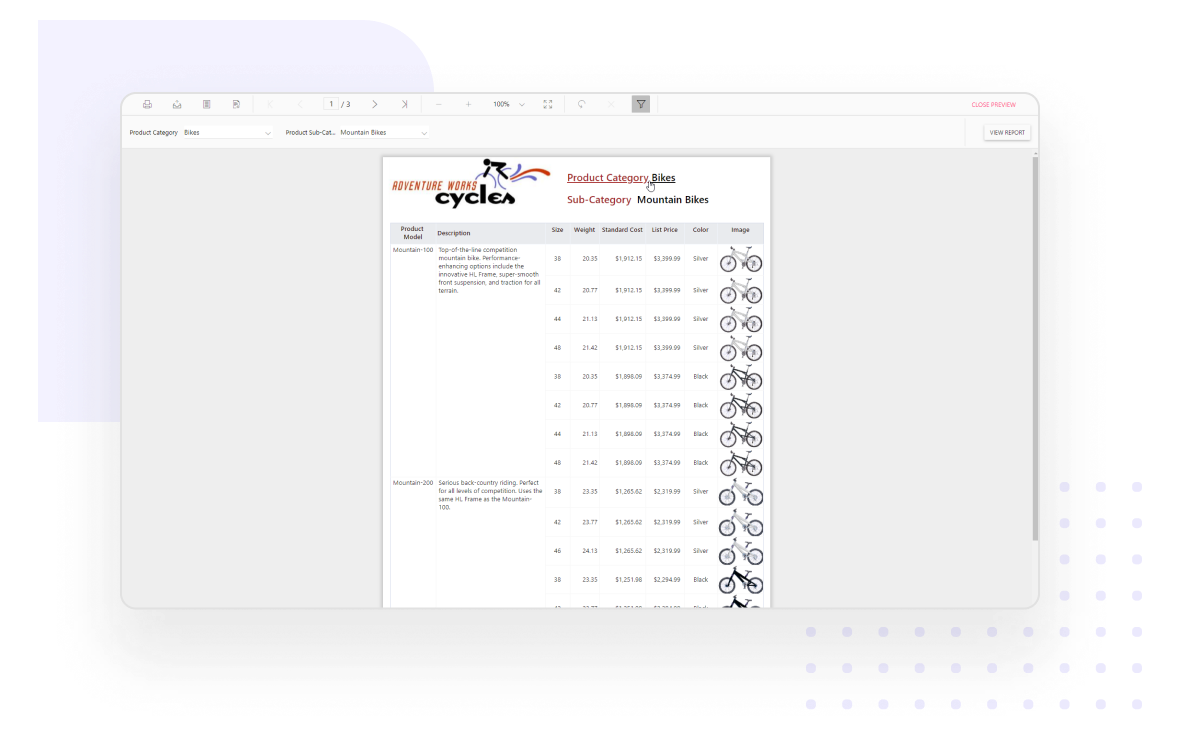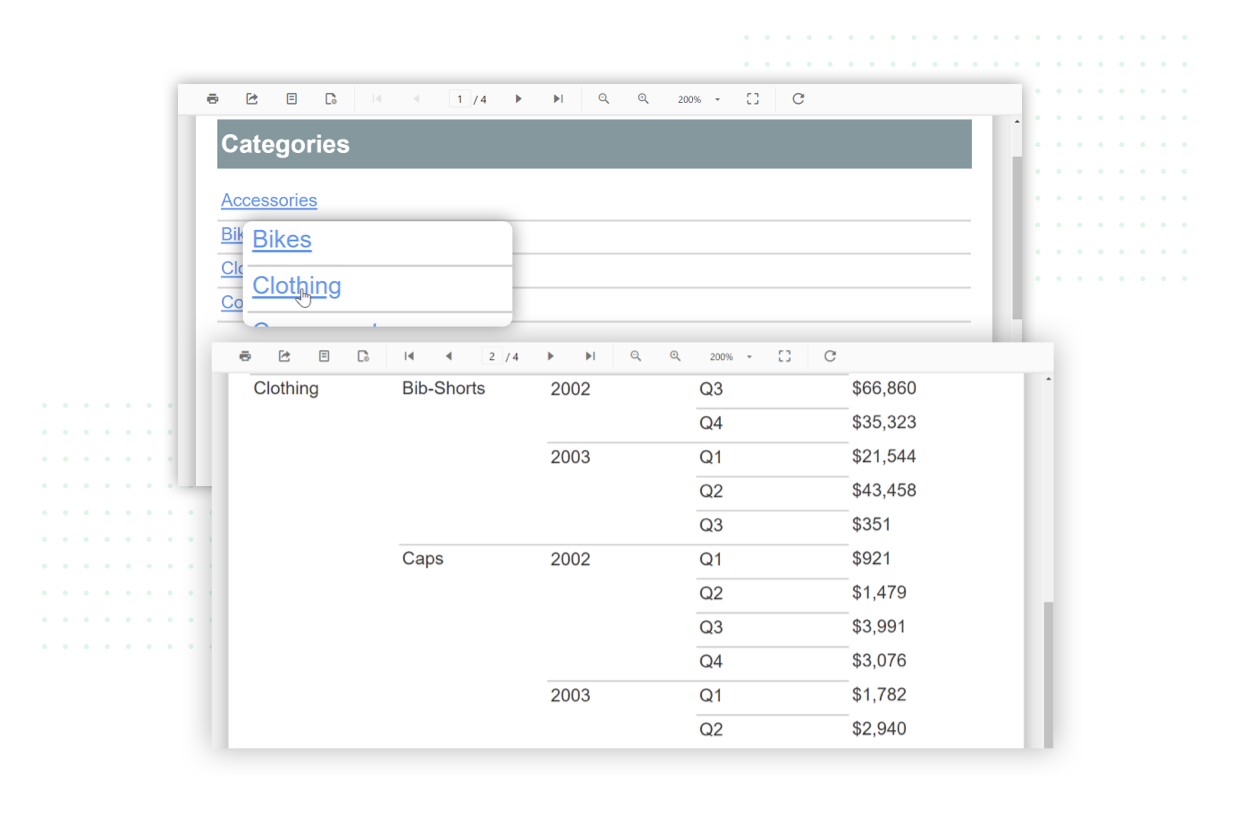 Allow users to click on the data values to easily navigate to a specific content while previewing the report and in the exported documents. Bookmark is supported in text boxes, tables, maps, images, charts, and gauges.
The document map displays a separate side pane or table of contents (TOC) next to the report. Clicking a link in the document map jumps to the respective report page . All document map items of the report sections and table groups are arranged in a hierarchy of links.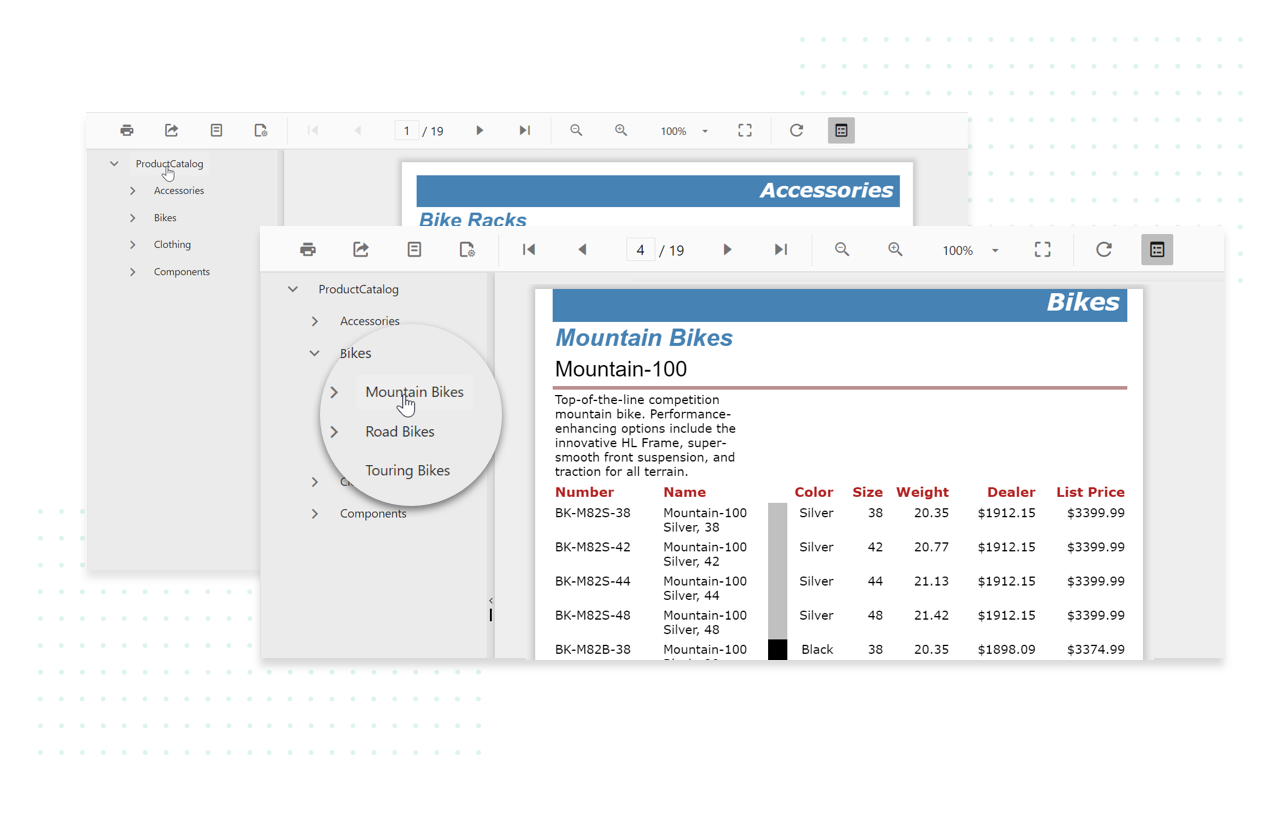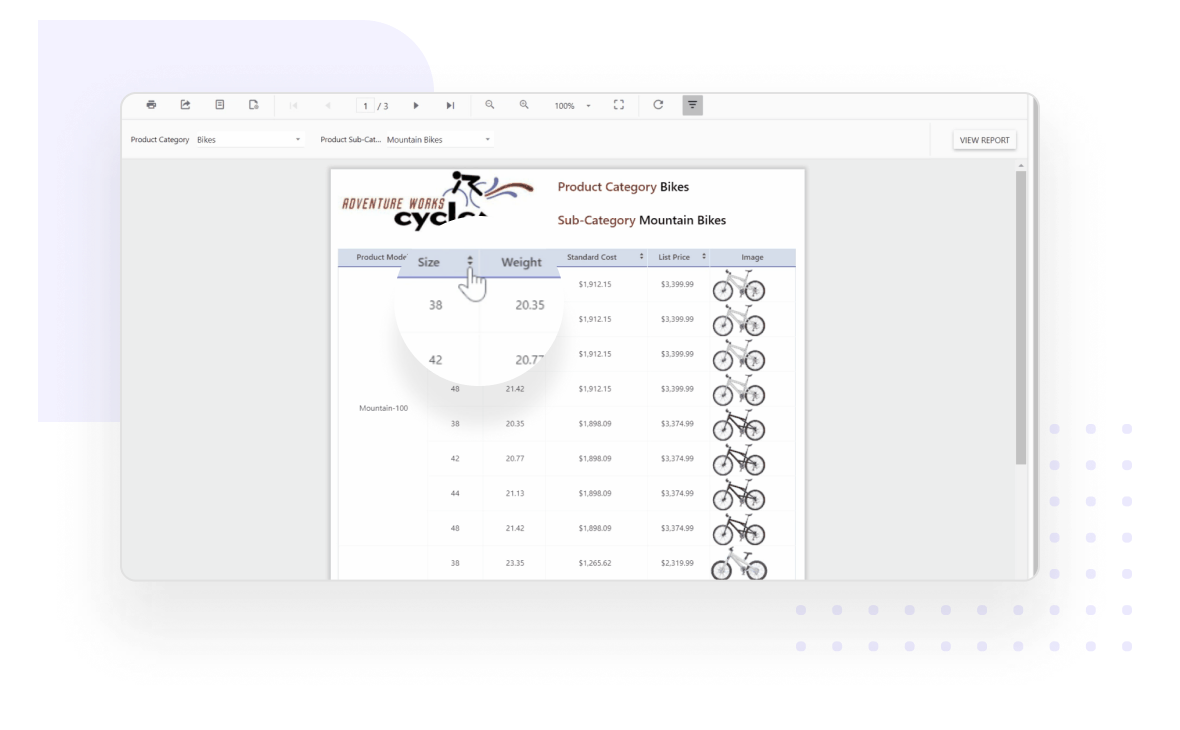 Table report items are displayed with sort icons in a column header or group header cell, enabling a user to sort or reverse the sort order of a column. You can specify sorting criteria for group rows or columns, as well as for detail rows or columns. You can also combine fields into a single group expression.
Visualize reports with nested data regions by placing charts, maps, gauges, and indicators inside another data region to display data and information in detail.