Seamlessly integrate components with an application's look and feel.

Data insights anytime, anywhere
Connect from anywhere, anytime, to view insightful reports of live data.

Create impressive reports using a drag-and-drop design surface and share them with anyone.

Create and view data relationships in a few clicks with a user-centric design interface.

Gain empowering insight from business data visuals like charts, gauges, tables, KPIs, and maps.

Interactive & parameter reports
Create interactive reports with parameters, hyperlinks, and the ability to drill down through information.
Let's get into the details
See how you can gain insight from your data by creating stunning reports to make intelligent business decisions and tailor action plans to meet your goals.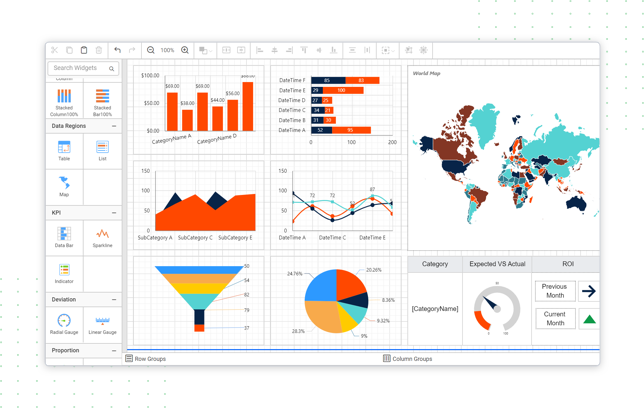 Try us. We promise you that you will be able to see clearly and act boldly. 
Sign up for a live 30-minute demo with our experts