Seamlessly integrate components into your desktop and web applications.
Reporting from different sources
View reports from Microsoft SSRS, SharePoint, local systems, external servers, or embedded report files in any application.
Connecting to multiple sources
Seamlessly connect to the most commonly used SQL and NoSQL data sources.

Indicate trends and patterns in your business reports and dig deep into your data with charts, gauges, tables, KPIs, and maps.

Parameters and interactivity
View and customize report data and presentation at run-time with parameter-based expressions, hyperlinks, bookmarks or anchors, document map, and the ability to drill down and drill through information.

Export and share reports in PDF, Excel, CSV, Word, PowerPoint, XML, and HTML formats.
Let's get into the details
See how you can instantly analyze data in real time to make insightful business decisions and build action plans to meet your goals.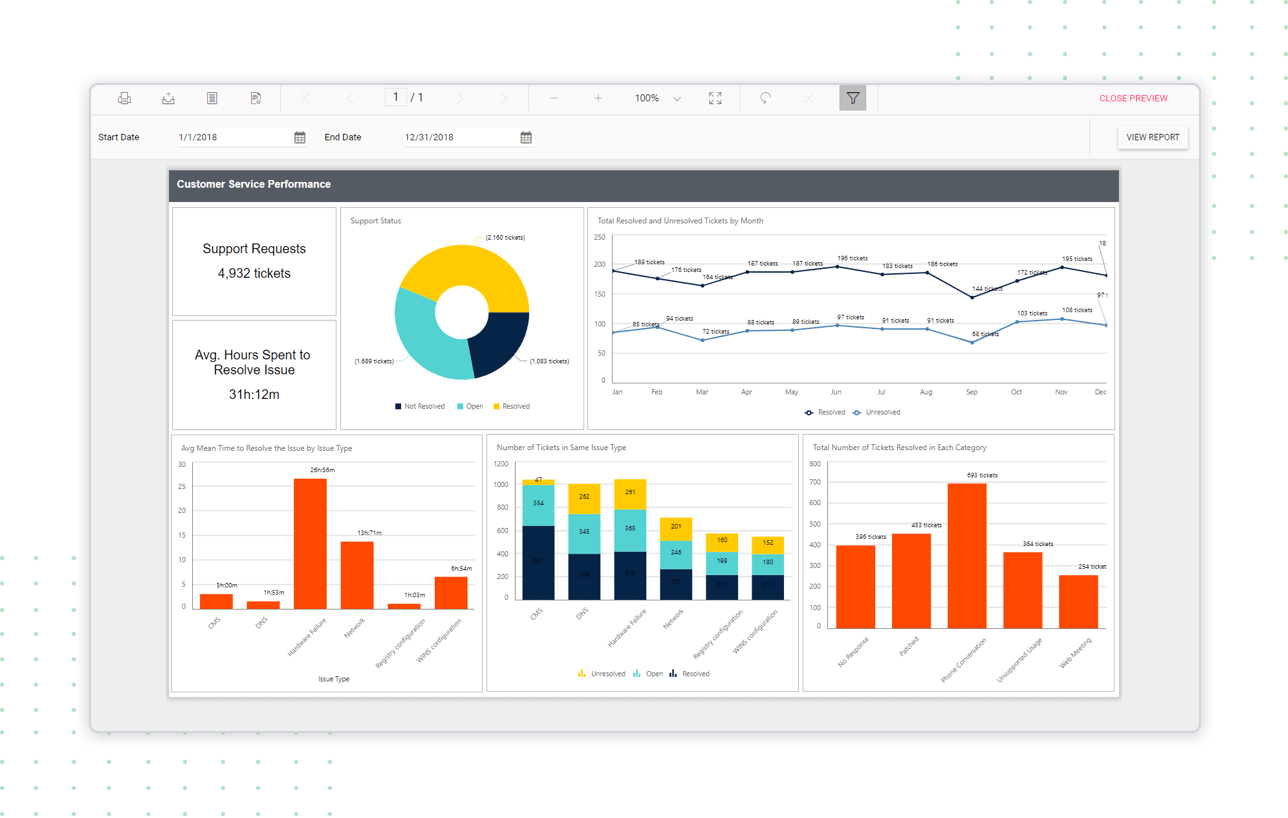 Try us. We promise you that you will be able to see clearly and act boldly. 
Sign up for a live 30-minute demo with our experts