ASP.NET Core Report Viewer
The RDL reporting standard report items are used to elegantly display report data to easily explore information of business outcomes and take intelligent and real-time decisions.
Table, matrix (pivot table), list
Displays paginated report data from a data set in cells that are organized into rows and columns by using table, matrix, and list. The item-specific features like multiple grouping and sorting, section totals, header repeating, free-form layout make the report more readable.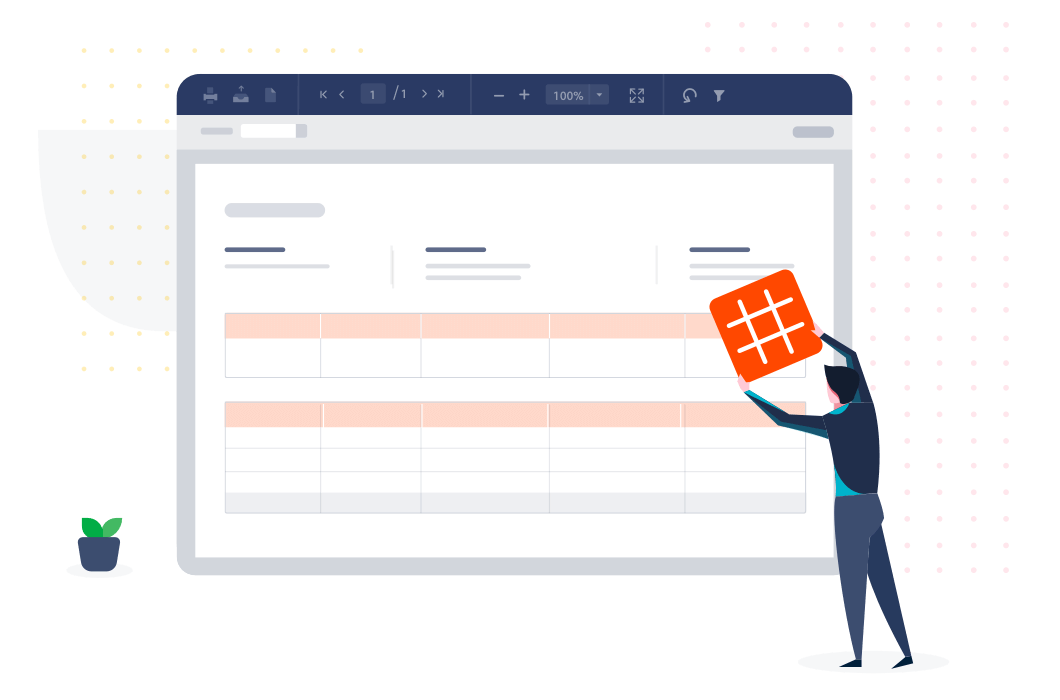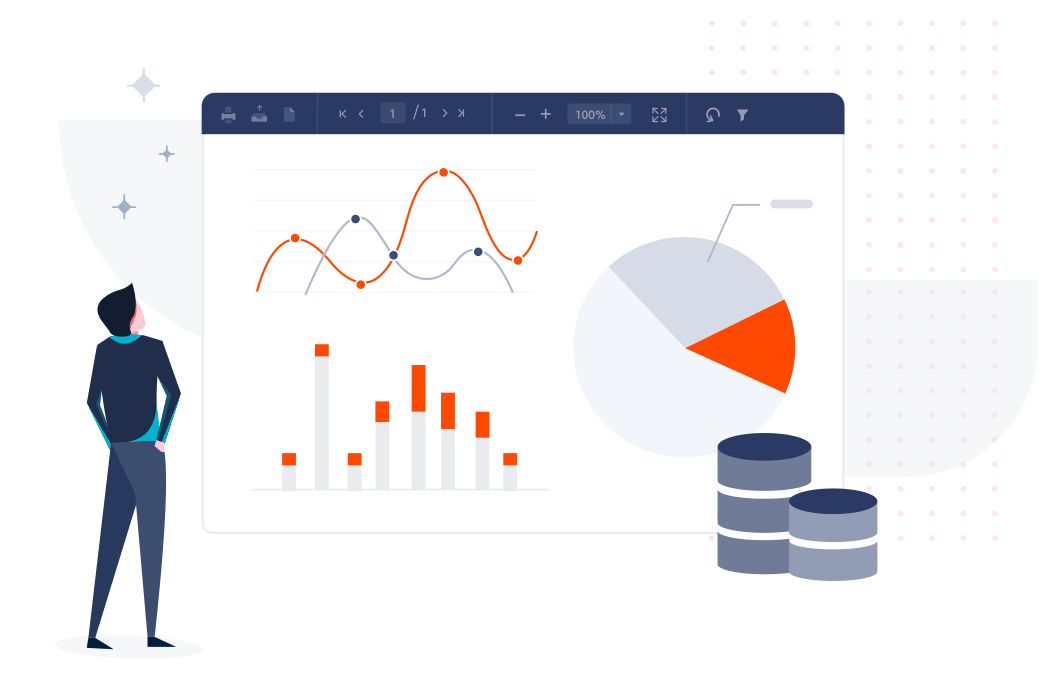 Conveys a lot of information in a little space and represents data graphically. The ASP.NET Core Report Viewer supports previewing all the major chart types (column, line, shape, area, bar, range, scatter, and polar) available in RDL standard. Also supports Sparkline and Data Bars that show the progress information in a table like KPI reports.
Displays a child report or any another report inside the body of the main report using the sub-report item. You can use any report as sub-report from the same folder as the parent report or from a different folder. The side-by-side and master detail reports render by passing parameter value from the parent report to child report.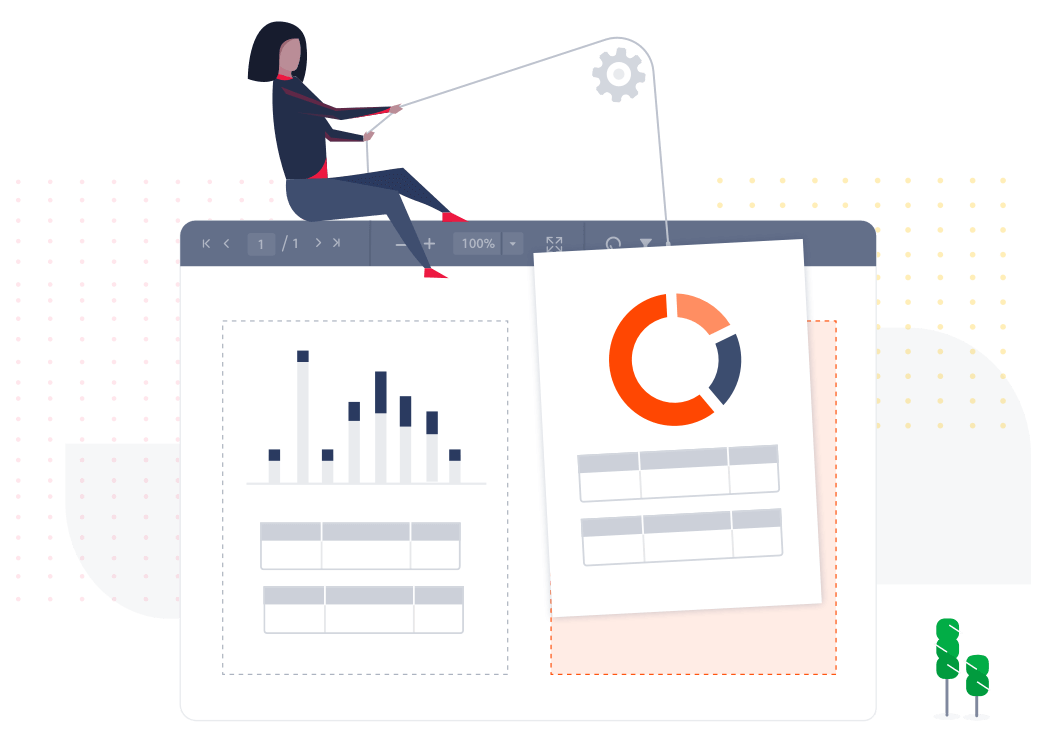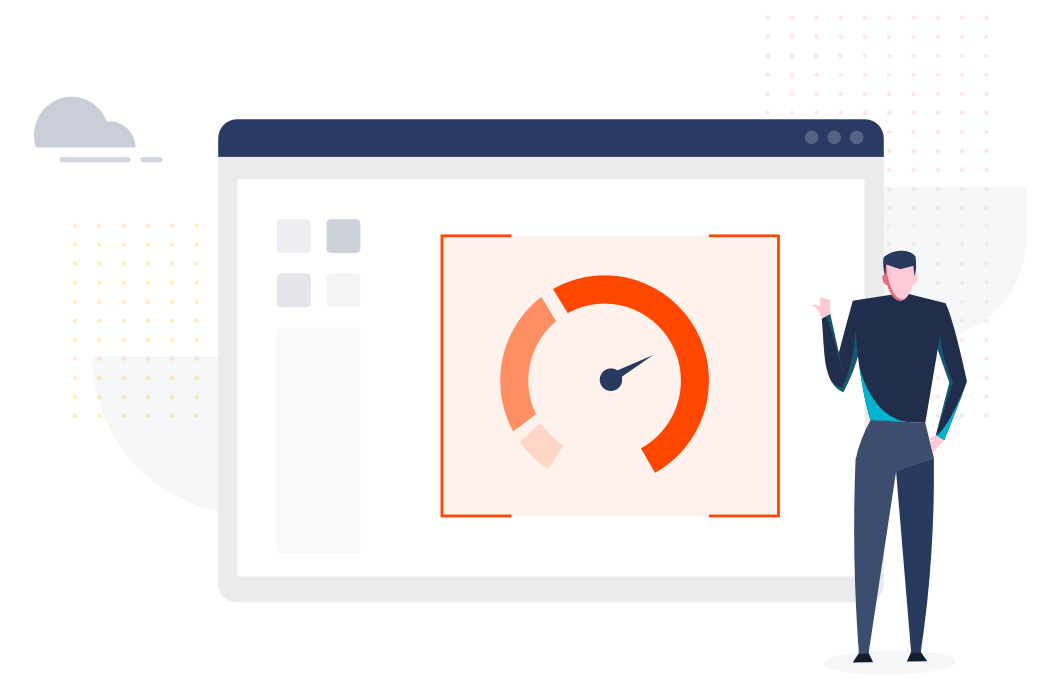 Displays a single value from your dataset. Supports rendering gauges as nested data region and individual element in report like KPIs and performance reports.
Supports rendering small gauges used to convey the state of a single data value at a glance. You can use state indicator icon sets such as trends, conditions, ratings, state to suit your needs and export the same to various formats.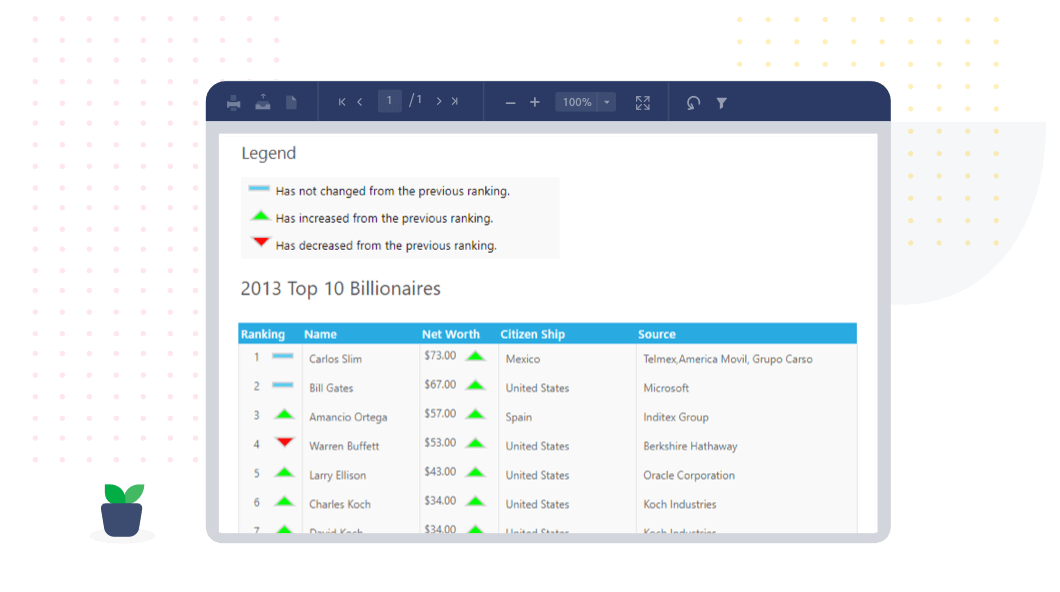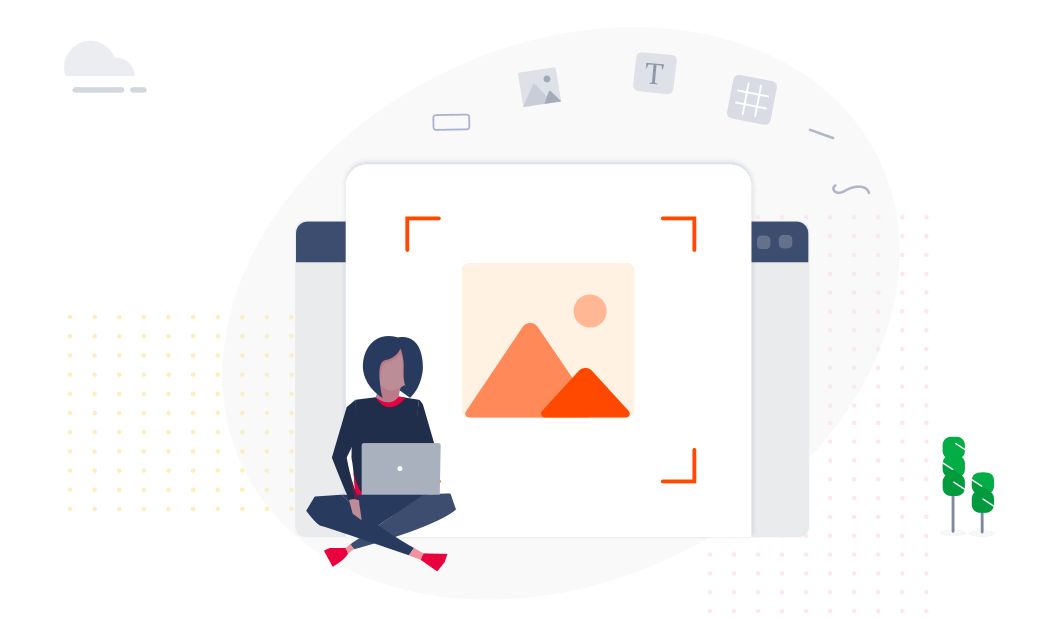 Renders basic report items like images, text boxes, lines, and rectangles with free-form layout or within table cells to add better appearance, highlight key information, or provide related information.
Report Definition Language (RDL) provides a way to extend natively supported report item functionality and/or write a new custom report item to be used in your own required controls. View the run-time custom report item in Report Viewer with easy configuration compared to Microsoft SQL Report Viewer.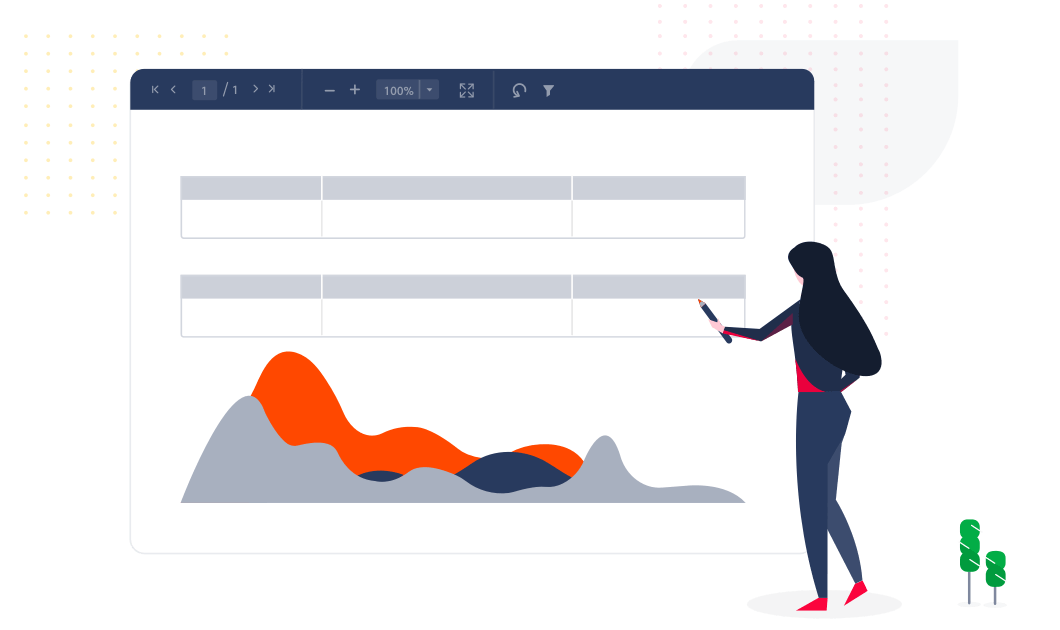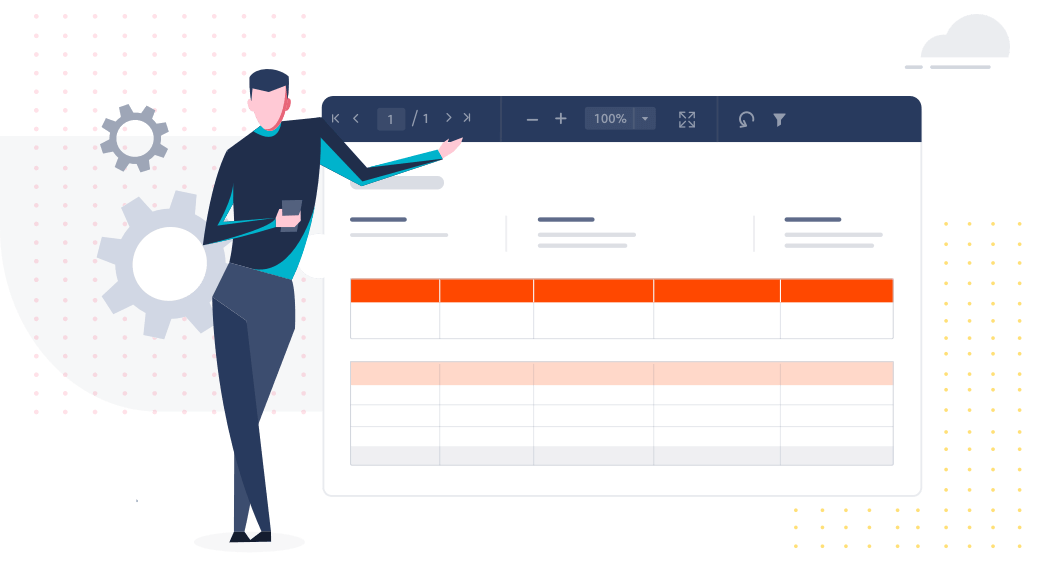 Formatting enhances the readability of a report. It is capable of rendering the most attractive reports by formatting text boxes, images, and other report items through expression.
Render HTML-formatted text in report
Retrieves HTML-formatted text from a field in your data set and uses it in a report to render in reporting. The CSS attributes with basic set of tags are allowed. Formatting is applicable to all supported output formats, including PDF, Word, Excel, and PowerPoint.