HTML5 JavaScript Report Designer
Design your report with formatting and free-form layout to maximize the report clarity. Rich user interface enables you to easily arrange and configure all the report items through an effective design area, with intuitive configuration options.
The HTML5 JavaScript Report Designer comes with a design surface that allows perfect positioning, sizing, and aligning of report items in a report. This is the main work area to design reports and you can add header or footer to it. This allows you to increase or decrease the report page sizes with simple resizing helpers.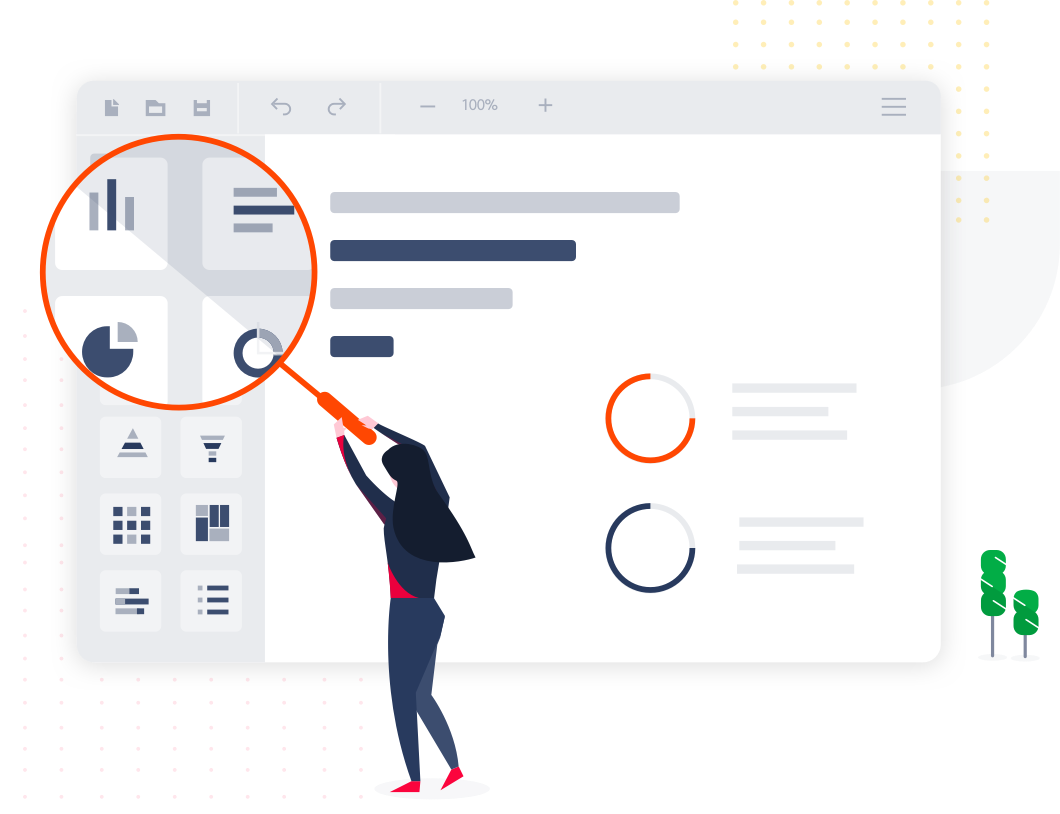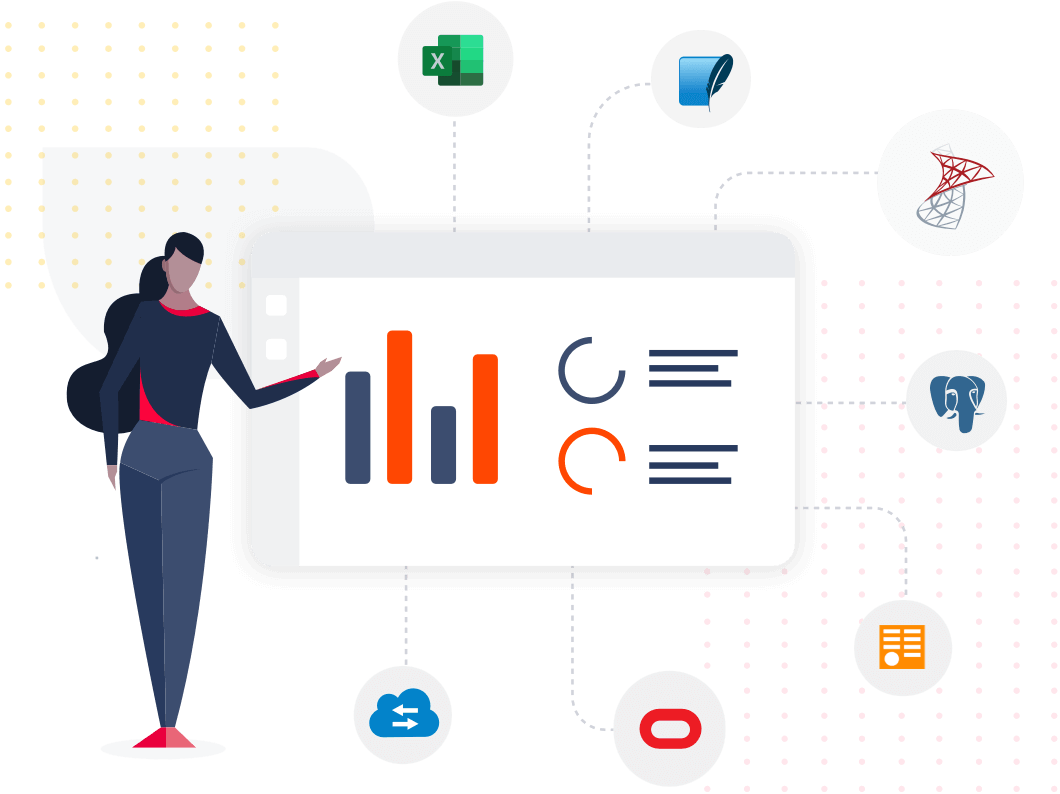 Gridlines and snap-to-grid
The design area comes with gridlines and snap-to-grid to simplify positioning and aligning of report elements. It provides improved flexibility in report designing.
Users can easily arrange report items on the design surface using the simple drag-and-drop operation to design a report.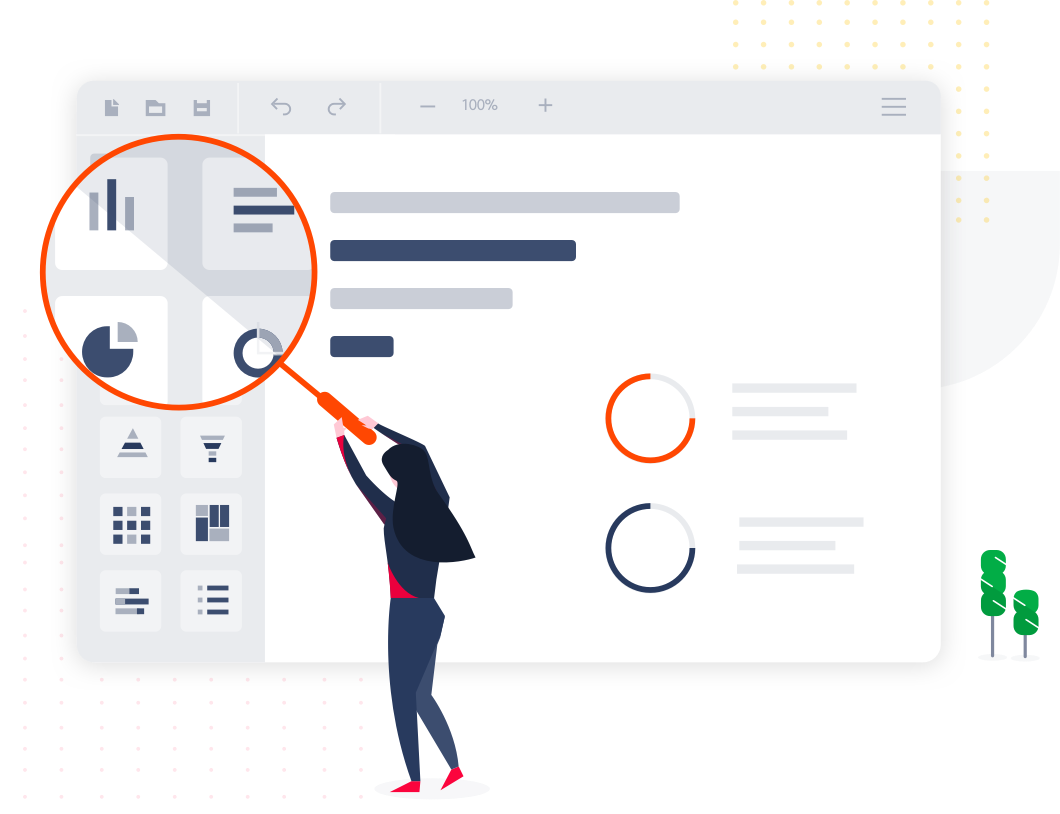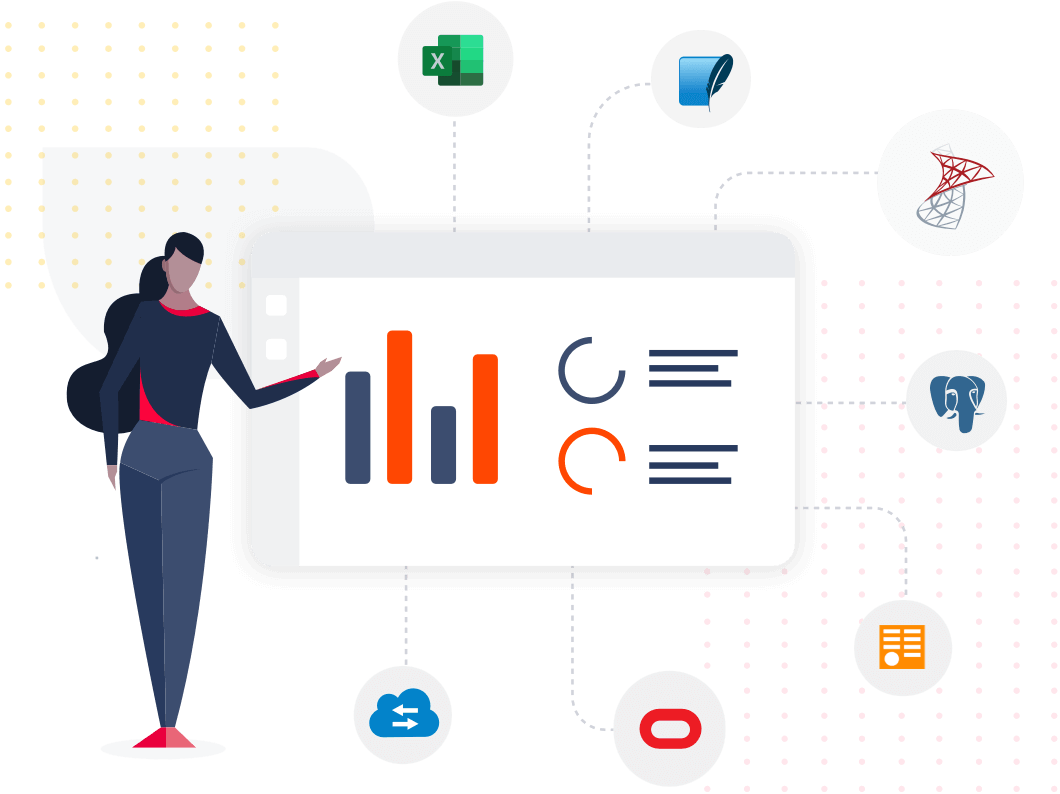 Intuitive data configuration
Report Designer provides modern and intuitive configuration options to customize and assign data for all report items. The data assign pane displays the measures and dimensions based on the data set field types. It provides an easy way to set data values, groups, sorting, and filters for data visualization items.
Report item configuration
Formatting and styling enhance the readability of a report. The HTML5 JavaScript Report Designer provides a properties pane for all the report items to customize appearance and edit property values. Users can specify static or expressions as value to the properties such as color, sizing, border, fonts, etc. Each property comes with an expression editor to create and set expression value to it.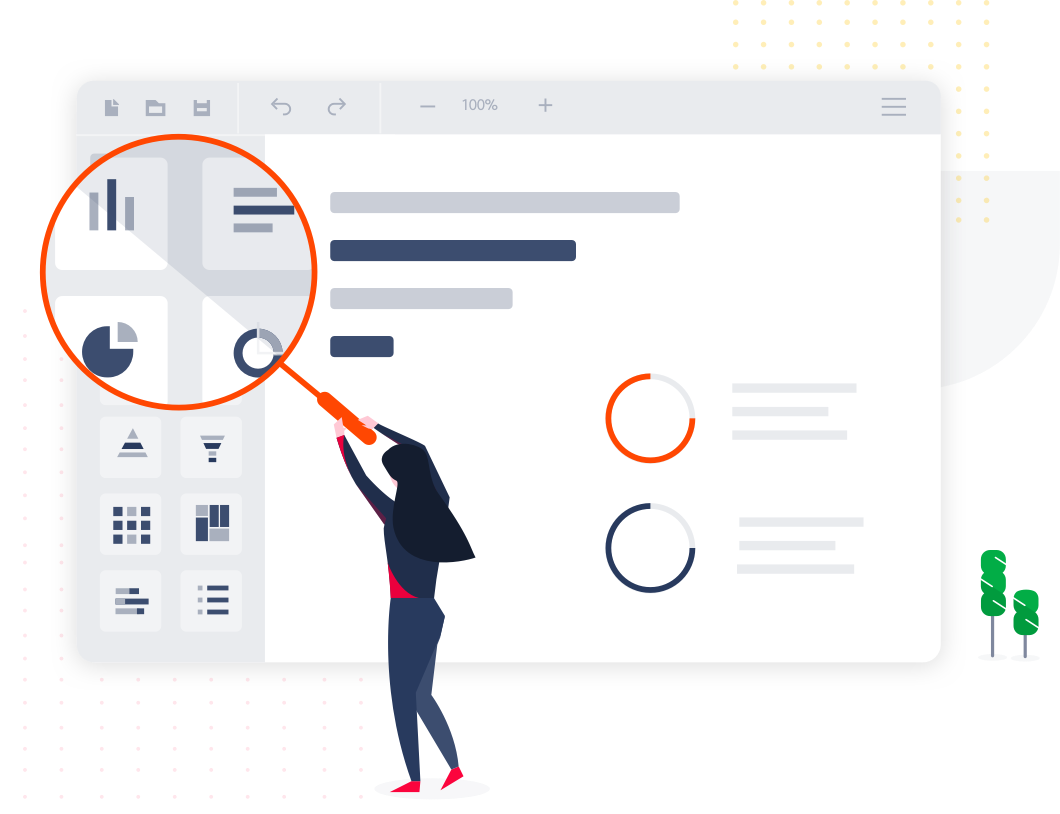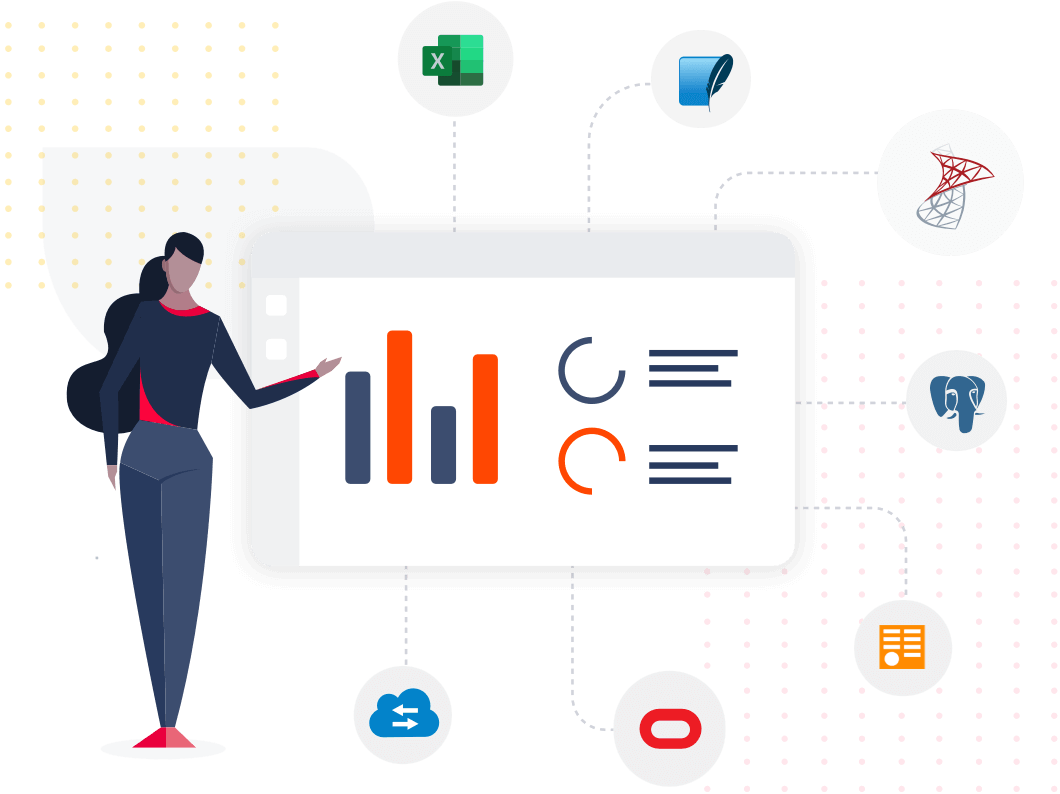 The JavaScript Report Designer provides a rich user interface to manage embedded images for report items with simple configuration steps. Users can use an embedded image within an image report item value or as a background for certain report items.