Easily create, convert, and share RDL and RDLC reports in PDF, Word, Excel, and CSV formats.
Silently print reports without viewing or showing them in C#.
Use reports made with SSRS RDL schema version 2008 and above.
Report Writer is a .NET reporting library for creating and exporting SSRS, RDL, and RDLC (SQL server 2008 and above) specification reports. The report generator supports exporting reports to PDF, Word, Excel, CSV, PowerPoint, and HTML formats programmatically without viewing or showing. Allow users to encrypt and password-protect the exported documents and share them with other users. The control lets you use reporting features such as parameters, expressions, sorting, grouping, filtering, report linking, and hyperlinks.
Export SSRS server reports
Report Writer can export RDL reports published or deployed on SQL Server Reporting Services (SSRS) server.
Export local RDL and RDLC reports
You no longer require SSRS Report Server to export RDL reports. Export RDL and RDLC reports that are local or embedded in an application without using SSRS Report Server.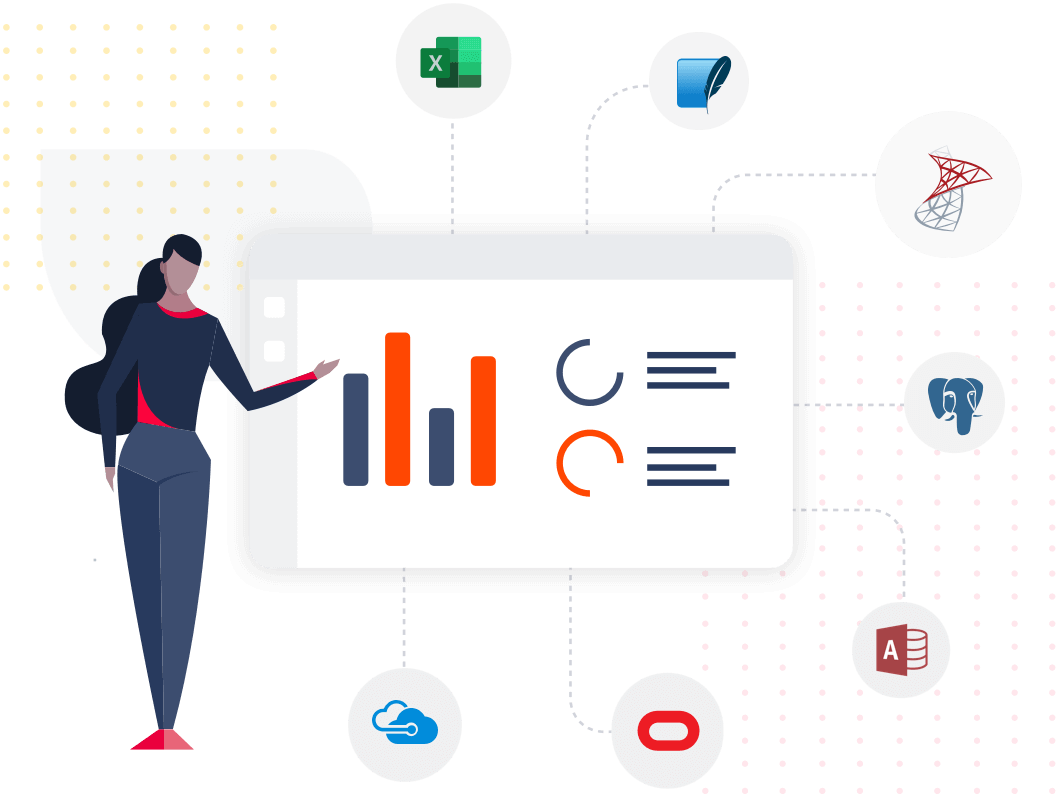 Export reports created using a built-in data source, business object collection, or data processing extension against any database or data source:
Built-in data sources: Microsoft SQL Server, Microsoft SQL Azure, SQL CE, XML, Microsoft Access, Oracle, OLEDB, and ODBC.
Business object data sources: IList, DataTable, and Dataset.
Custom data processing extension: ODATA, SSAS, MySQL, SQLite, PostgreSQL, etc.
Export stylish and interactive reports created with SQL RDL reporting with standard data visualization, data region, and basic reports items:
Data region items: Tables, matrices (pivot tables), and lists.
Data visualization: Charts, sparklines, data bars, gauges, indicators, and maps.
Basic items: Text boxes, images, lines, and rectangles.
Subreports.
Custom report items.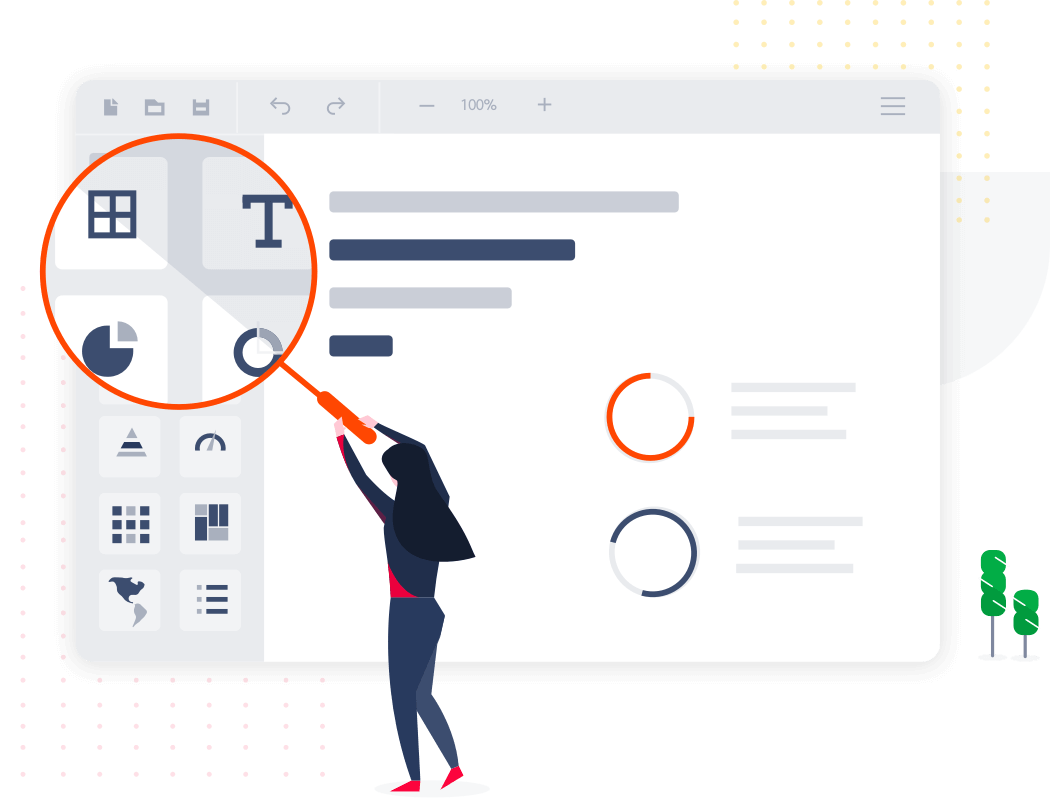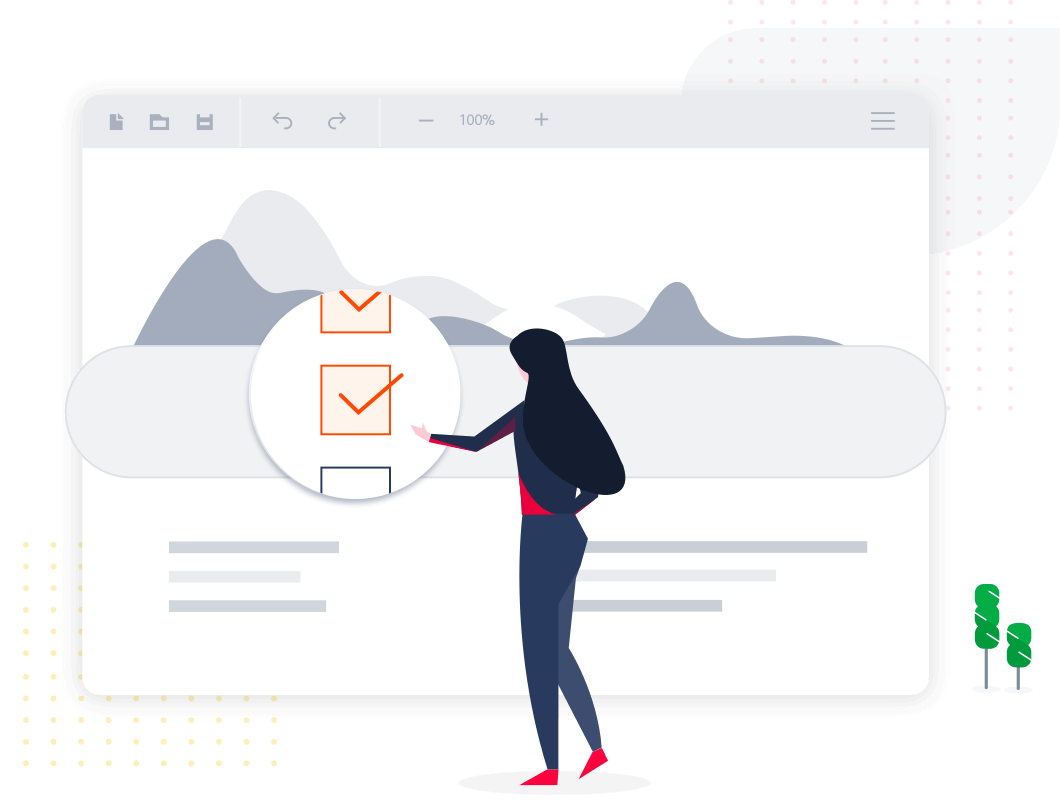 Users can export reports with report parameters and query parameters. Report parameters are used to provide user inputs at runtime to modify the data presentation of reports. Query parameters limit the amount of data based on the runtime user input or default values.
Filter, group, and sort data
Report Writer allows to export data region report items with grouping, sorting, and filtering. It is used to organize the data in report items such as tables, pivot tables, lists, charts, sparklines, data bars, gauges, indicators, and maps.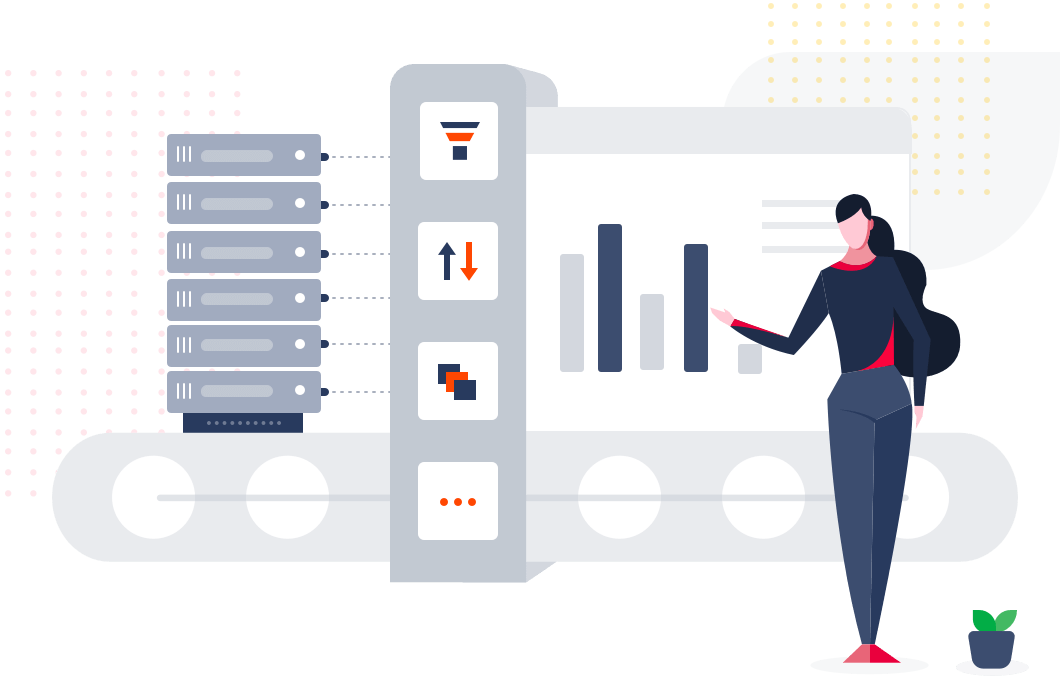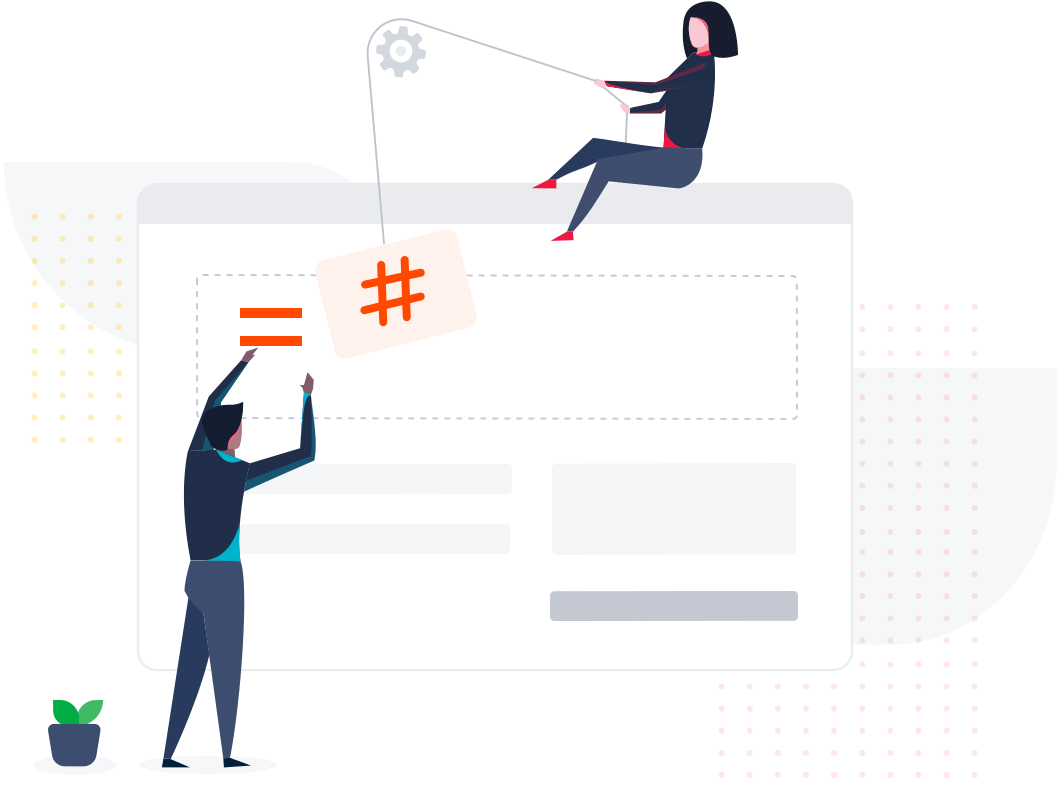 Export reports with simple and complex SQL Server Reporting RDL specification expressions that specify or calculate values for properties used in reports. It allows you to use expressions in parameters, queries, groups, sorting, code modules, filters, fields, collections, etc. The expression can use the RDL custom code, built-in collection, conditional formatting, and Visual Basic functions.
Create RDL and RDLC reports programmatically in C#
Use simple APIs to create RDL and RDLC reports programmatically in C# and change report item properties without using a visual design interface.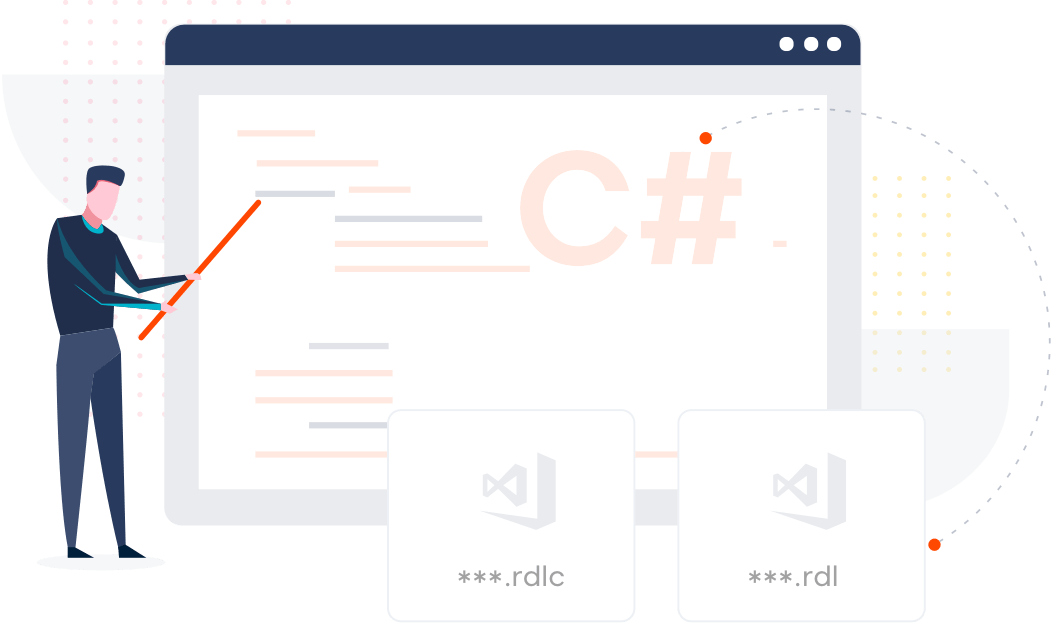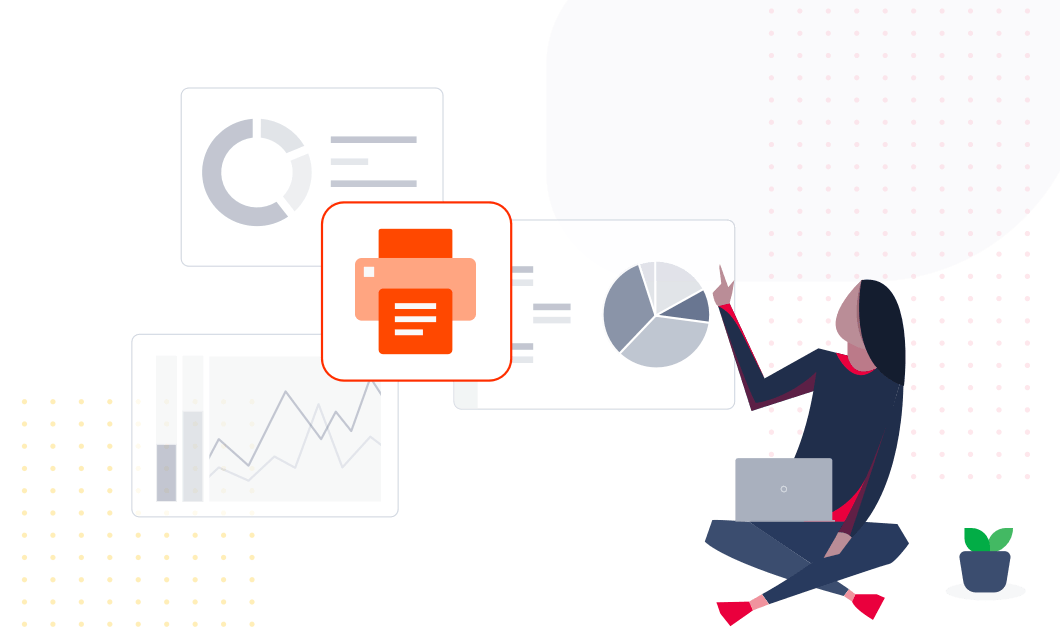 End users can silently print reports without viewing or rendering them in Report Viewer.
Encrypt and secure documents
Encrypt and password-protect exported documents through simple property settings.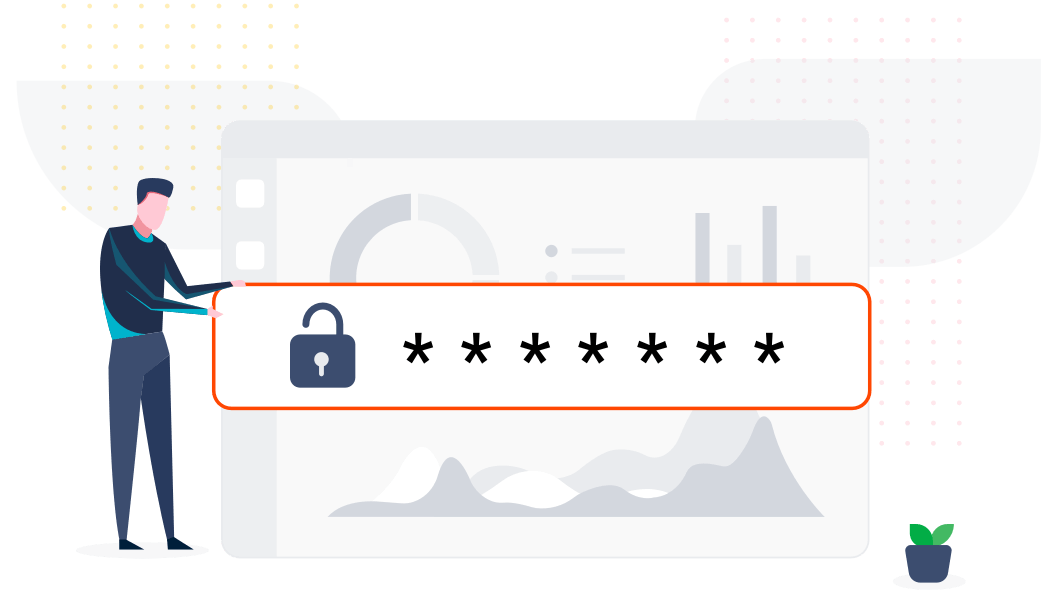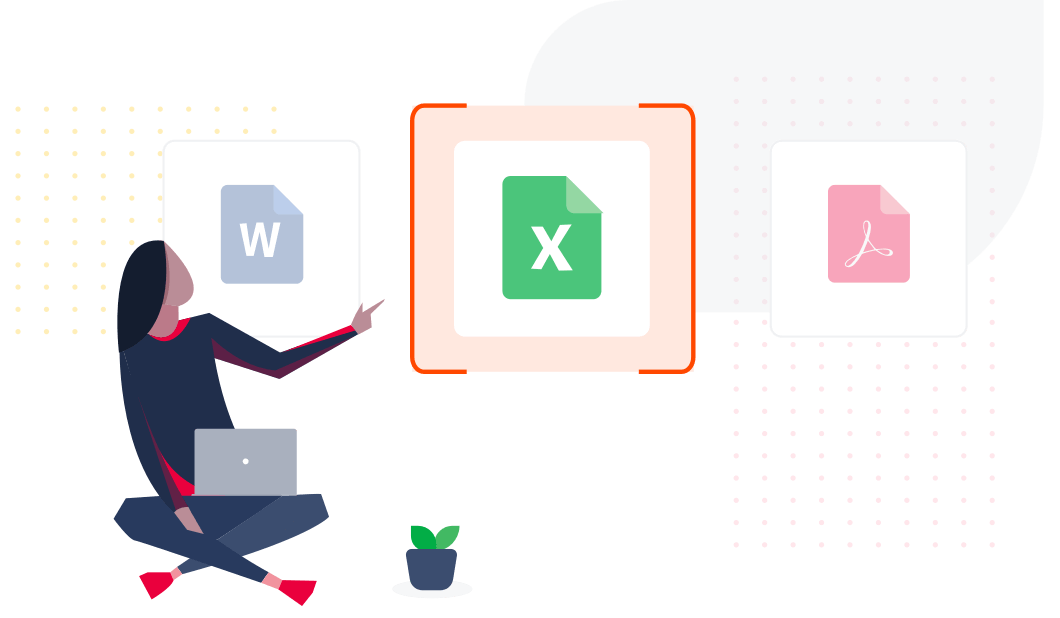 Change the default file format
Users can change the default file format to any other file format that is supported by the selected file type. It includes APIs to set the formats before exporting the document.
Advance layout for merged cells
Report Writer supports additional export layouts in Word and Excel export formats to eliminate the tiny columns, rows, and merged cells. The benefits of the layout are:
Overcomes the merging problem with tiny cells, rows, and columns in SSRS Excel and Word exporting.
Provides clear readability by eliminating the tiny columns, rows, and merge cells.
Allows you to perform data manipulations such as applying sorting, filters, and grouping in Excel.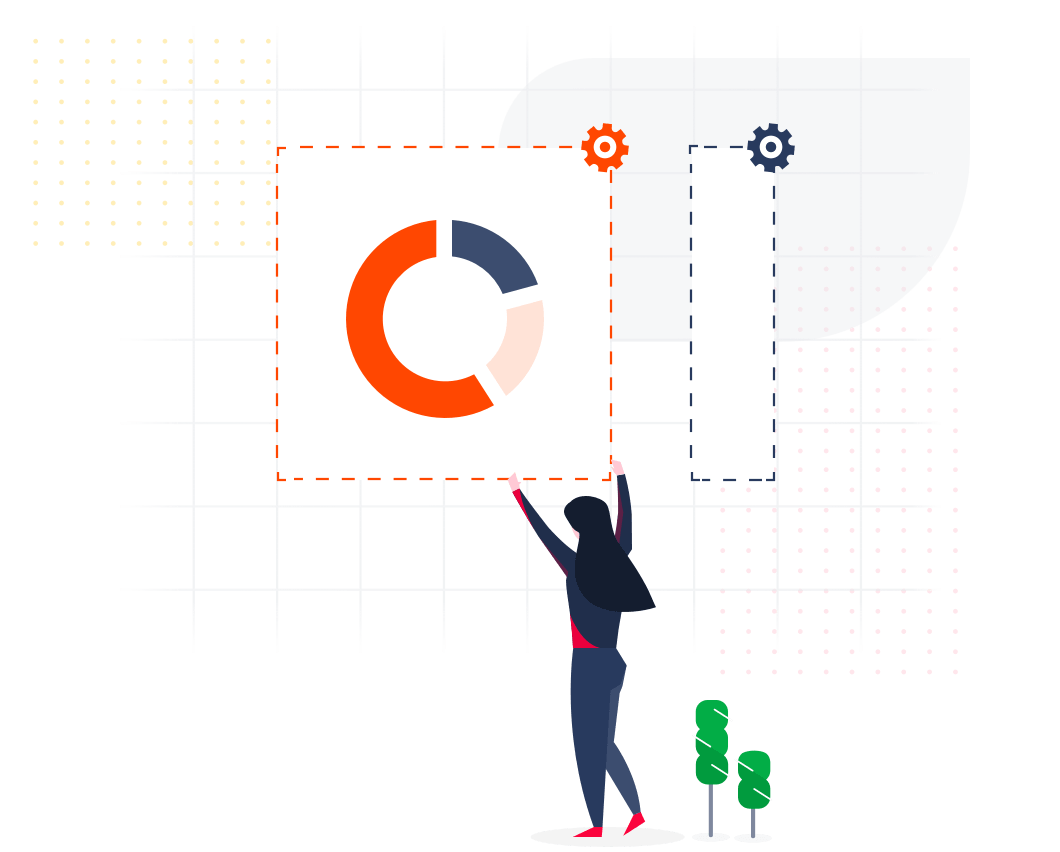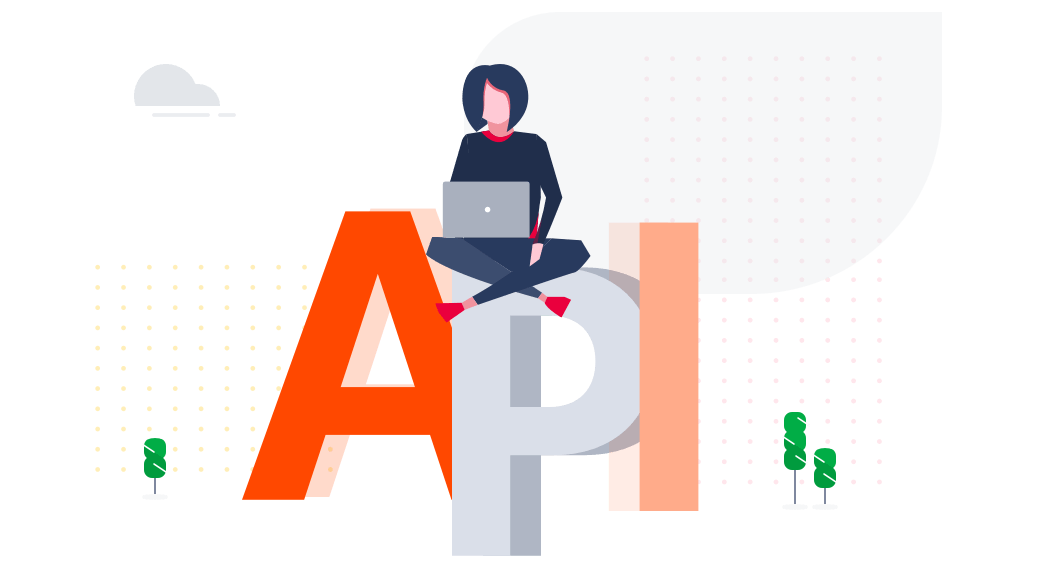 You have control over all behaviors of the Report Writer to provide the best experience to your end users through a rich set of developer-friendly APIs.
Start a free trial of Bold Reports Embedded Reporting Tools