Bold Reports lets you integrate paginated reporting into any app and gives you in-depth business analysis of your metrics so you can build bolder action plans to meet your business goals.
Demo will include:
An overview of the Bold Reports and features.
A walkthrough of creating a business report from scratch.
Publishing and sharing the reports with your stakeholders.
Embed reporting into your applications.
Submit the form to schedule a 30-minute demo with our experts at a time that is convenient for you.
Select Syncfusion Customers
Tired of finding right pixel-perfect reporting solution to analyze data and share insights?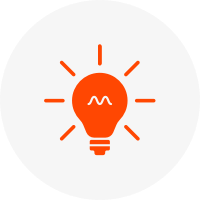 Bold Reports is a business intelligence reporting solution to unleash the power of your data with paginated reports to make intelligent business decisions.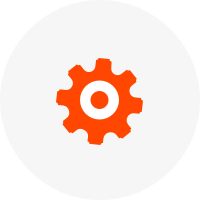 Precisely designed with reporting business users in mind to visualize and present data to stakeholder in a more user-friendly format.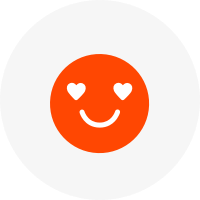 Your users achieve powerful insights, achieve better outcomes and become raving fans of your products.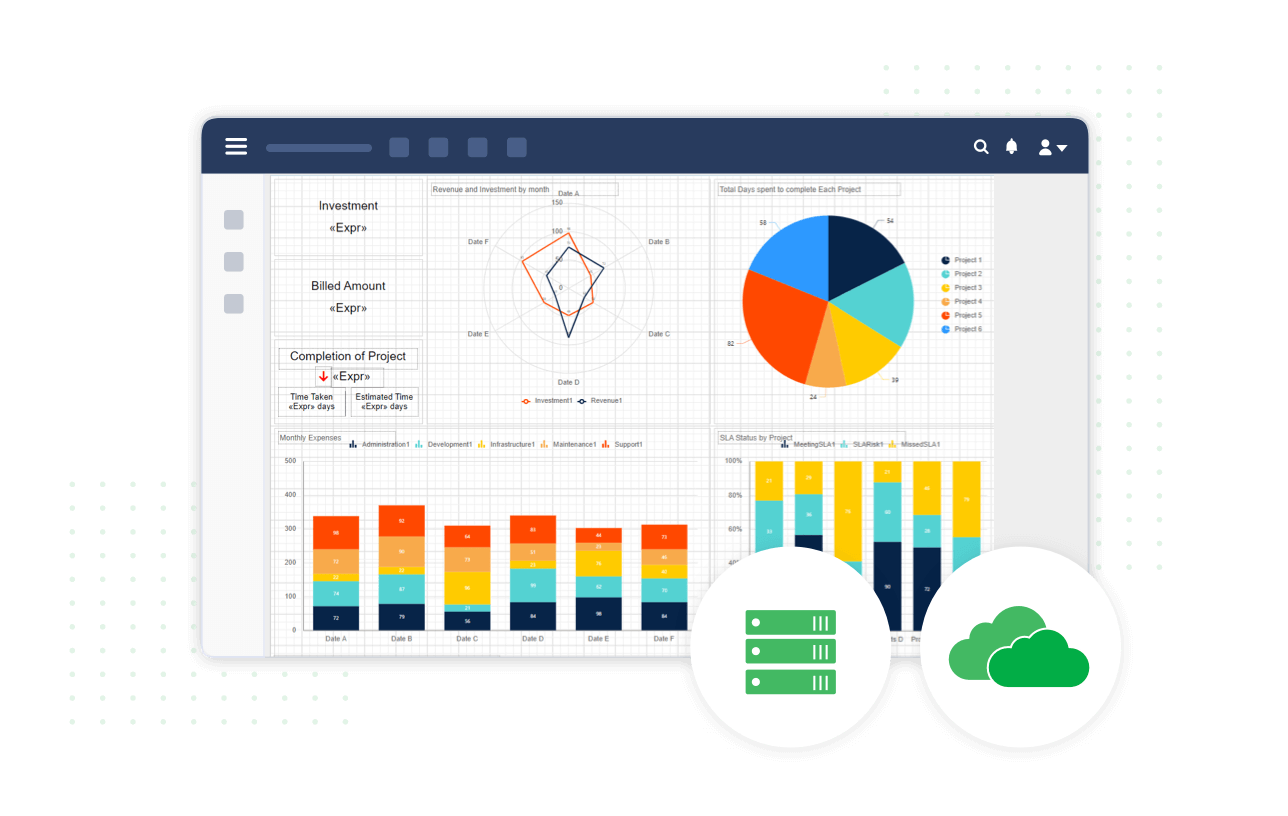 Bold Reports offers reporting solutions for every business that works well on cloud, enterprise (on-premises) and embedding into your apps.
User-centric solution that allows any user to interact with data and uncover insights faster, without involving IT professionals.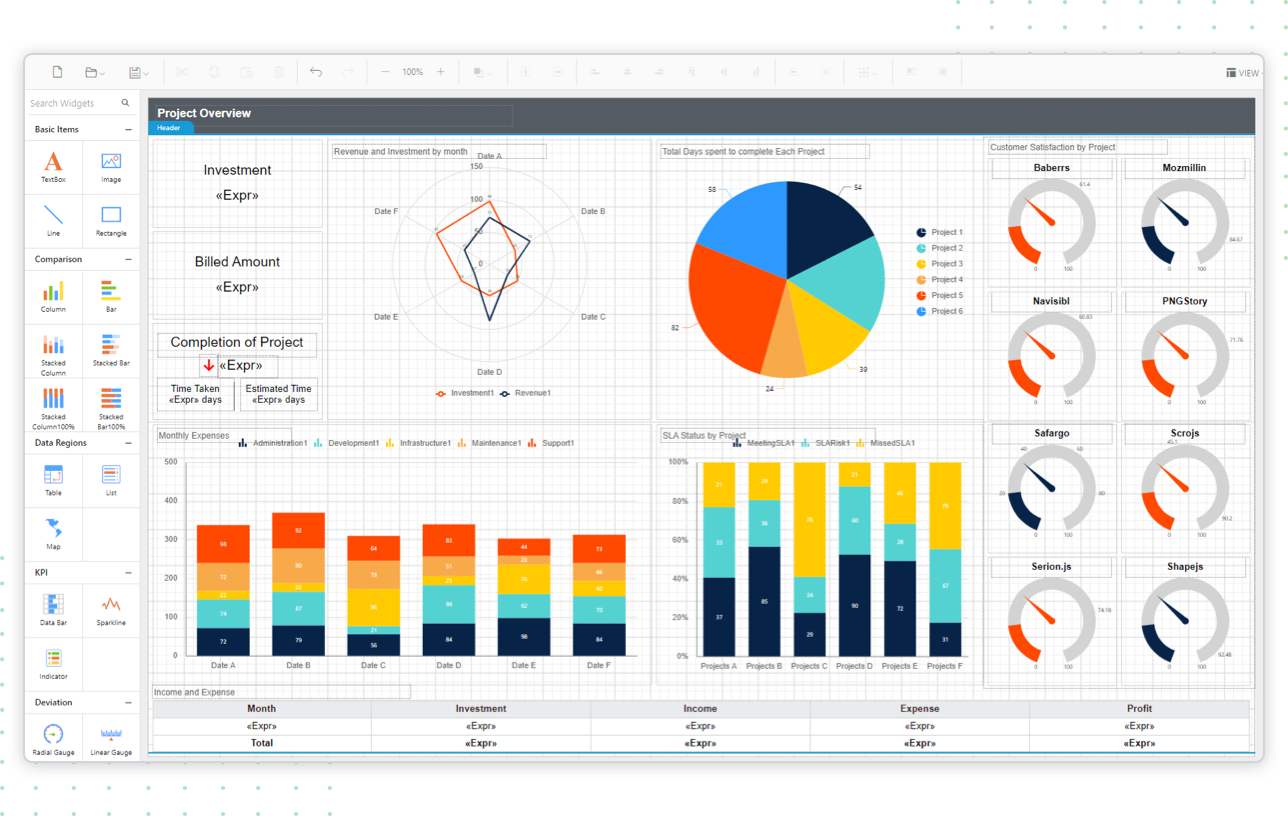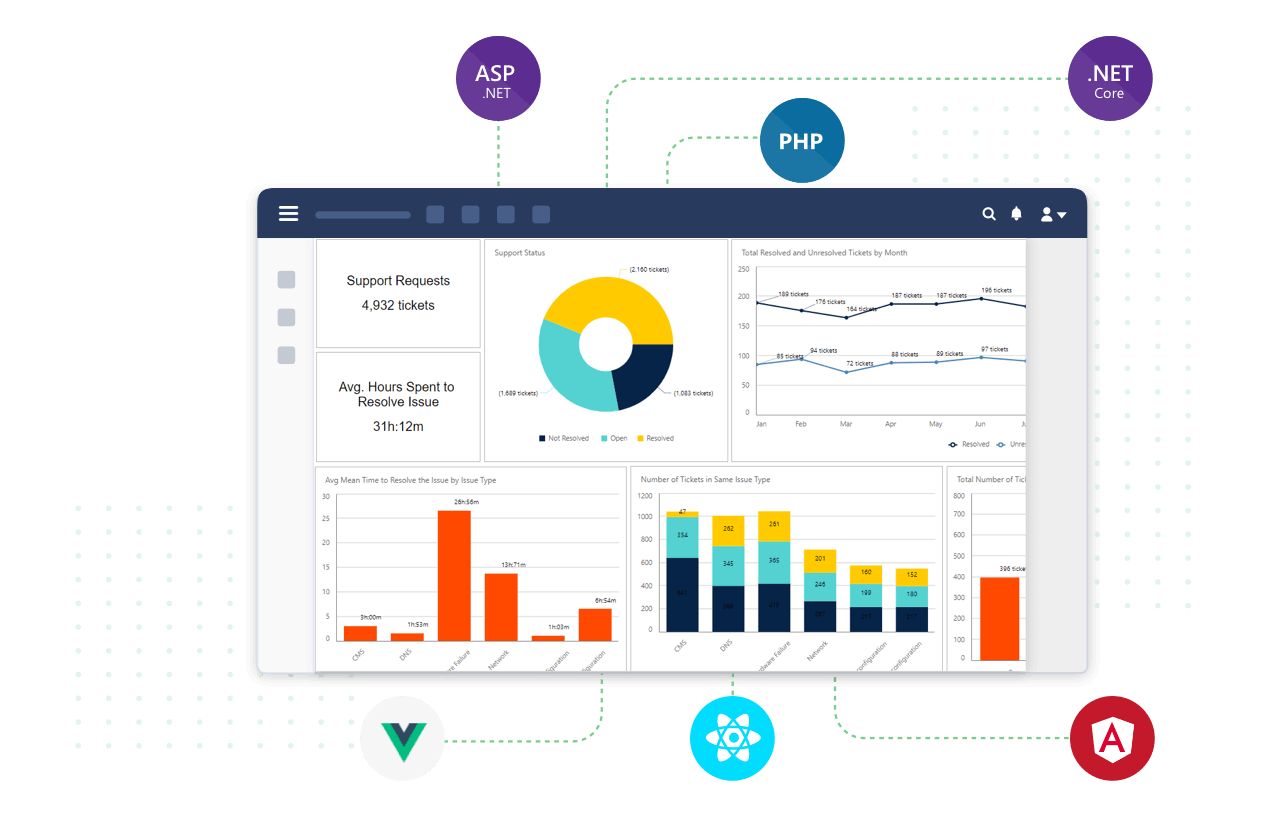 Embed Bold Reports directly into your apps. This works within any web or desktop apps such as ASP.NET Core, ASP.NET MVC, ASP.NET Web Forms, WPF, and UWP. It also works well with JavaScript frameworks—such as Angular, React, and more—and Blazor.
Report management for every data architecture
Bold Reports works well with your data and application architecture. Deploy with single-tenant or multi-tenant mode. If you have a shared data model, single-tenant mode works well. If you have an isolated data model, multi-tenant may be better suited to your needs. With multi-tenant mode, you can maintain a single source for reports and publish across different tenants.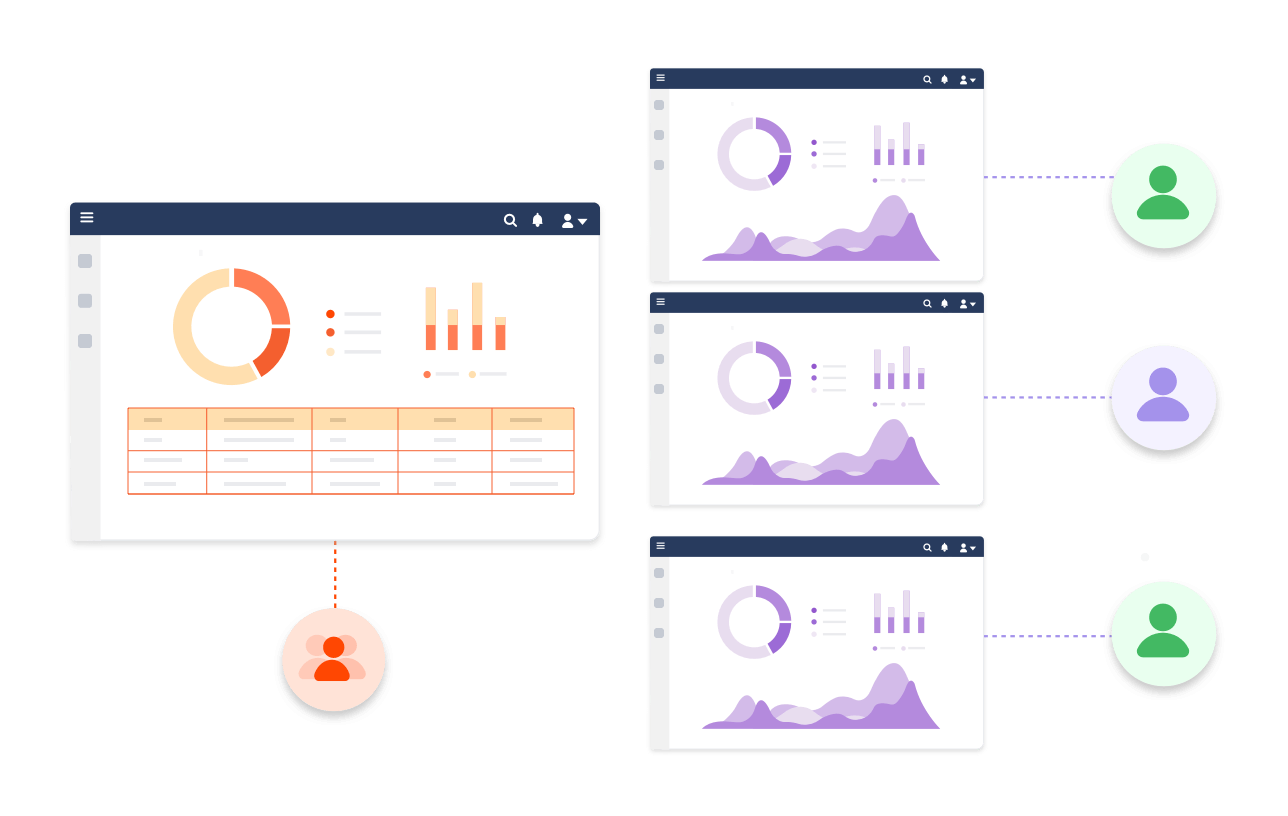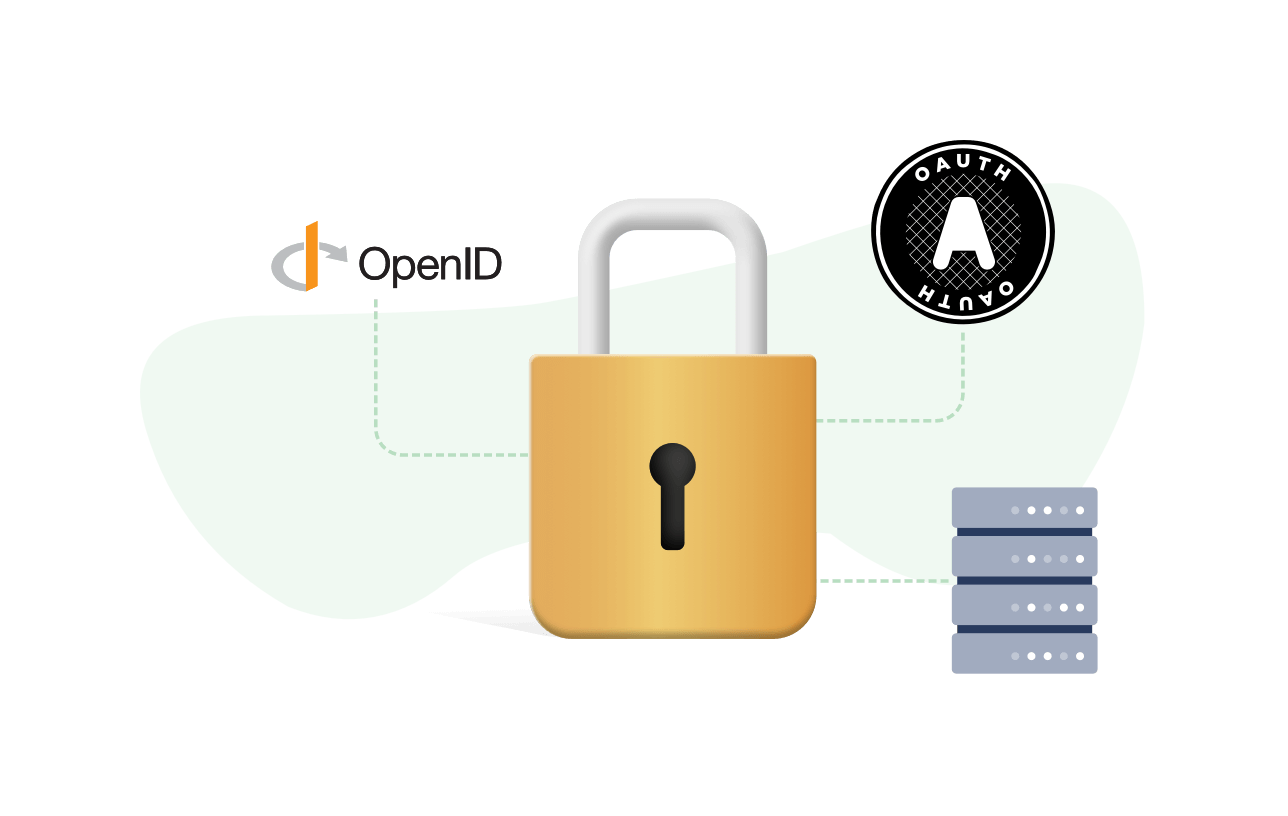 Single sign-on experience OAuth2 and OpenID
Share your app authorization and authentication with the reports and log in once with one common login. OAuth 2.0 and OpenID standard-based identity providers are supported.
Connect to any data source
Seamlessly connect with a variety of data sources including SQL, NoSQL databases, common file formats such as Microsoft Excel, REST API sources, and many more. Custom connectors can be added on request.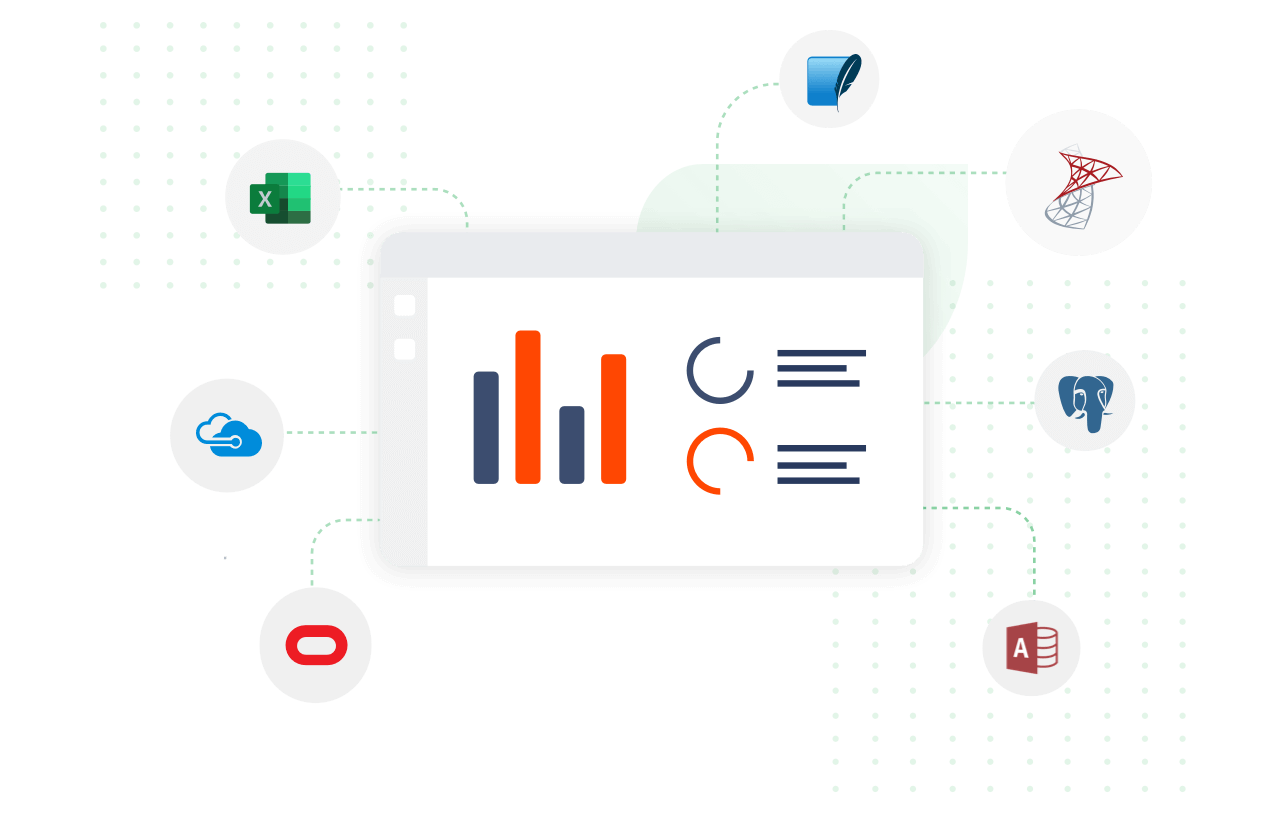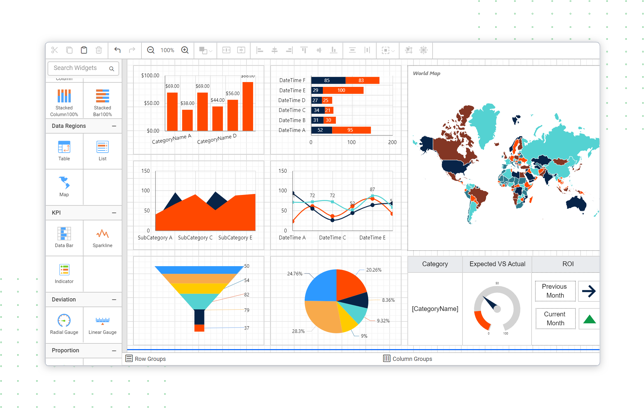 Eye-popping visualization experience
35+ report items provide a rich visualization experience. Bar charts, column charts, pie charts, maps, tables, matrix, gauges, images, subreports, basic items and more.
Paginated reports are formatted to fit well on a page that display all the data in a table, even if the table spans multiple pages. Effortlessly print and export report contents to PDF, Word, Excel, and more.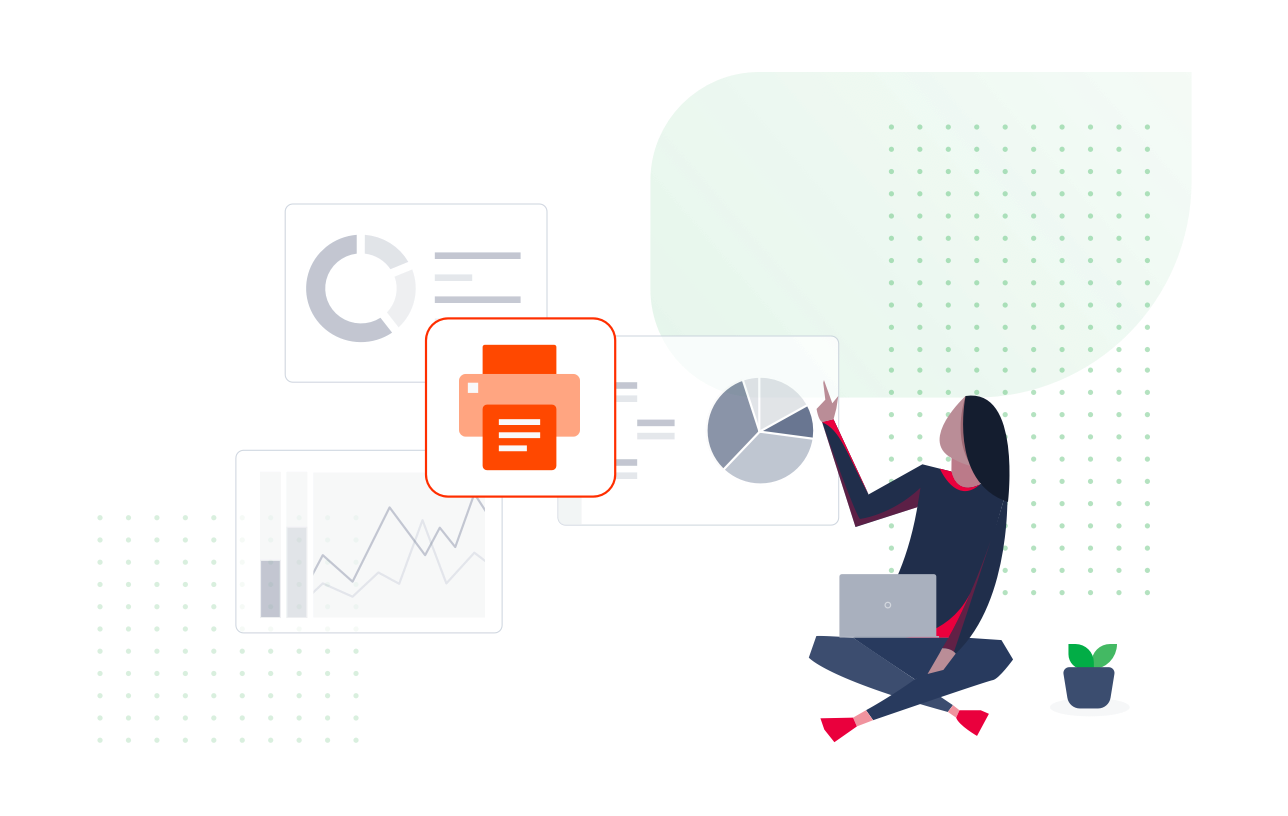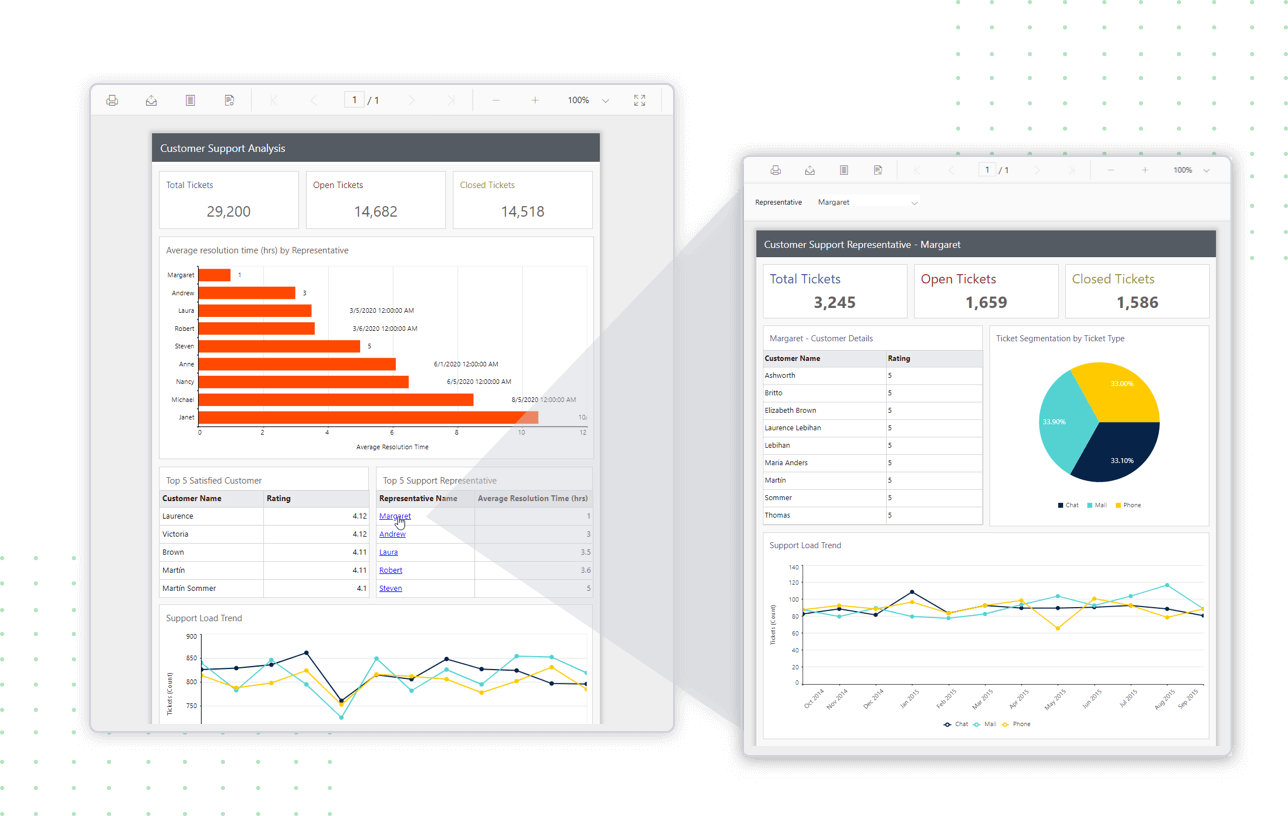 Display data in data regions that support user interactivity at runtime with features like drill down, drill through, hyperlinks, subreports, and nested data regions.
Bold Reports can be easily presented at different levels within the application. Power users can have features such as design-time access. Others can have a custom viewer experience.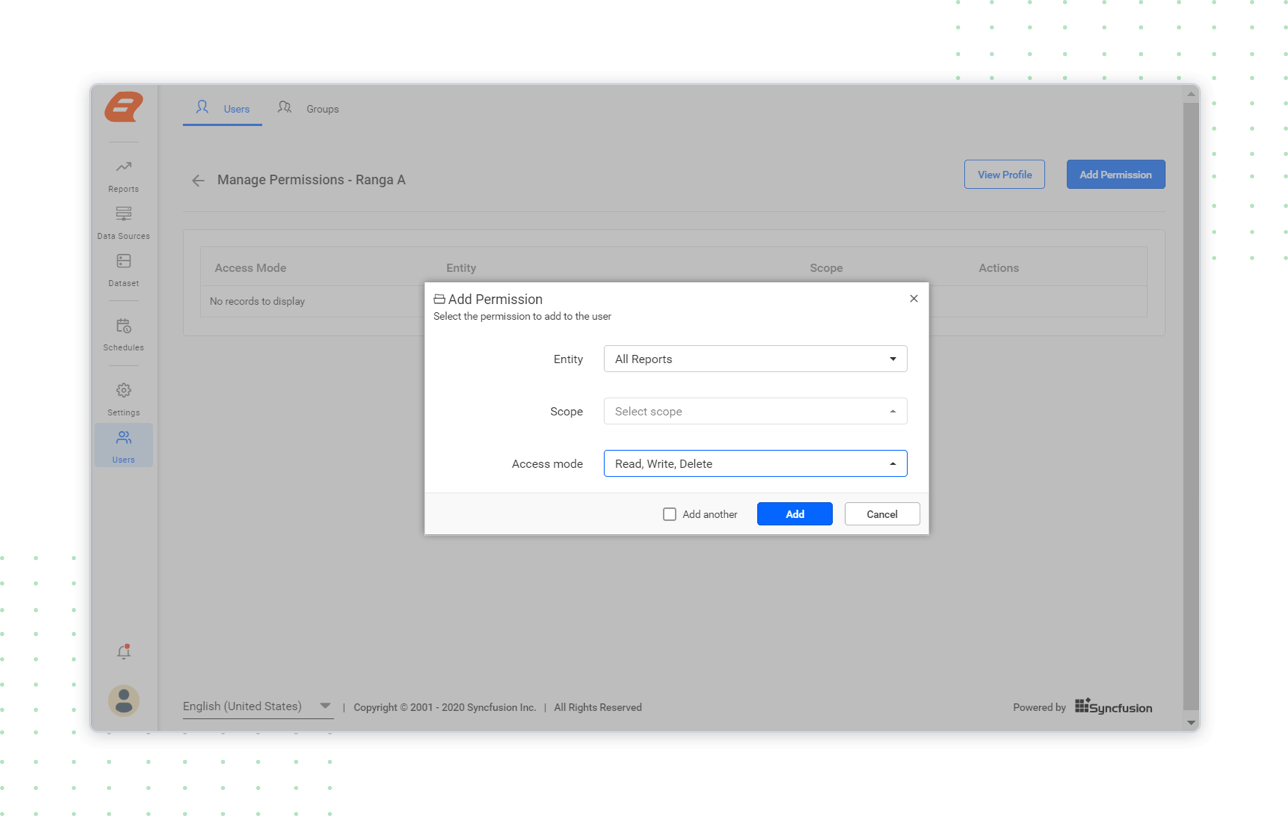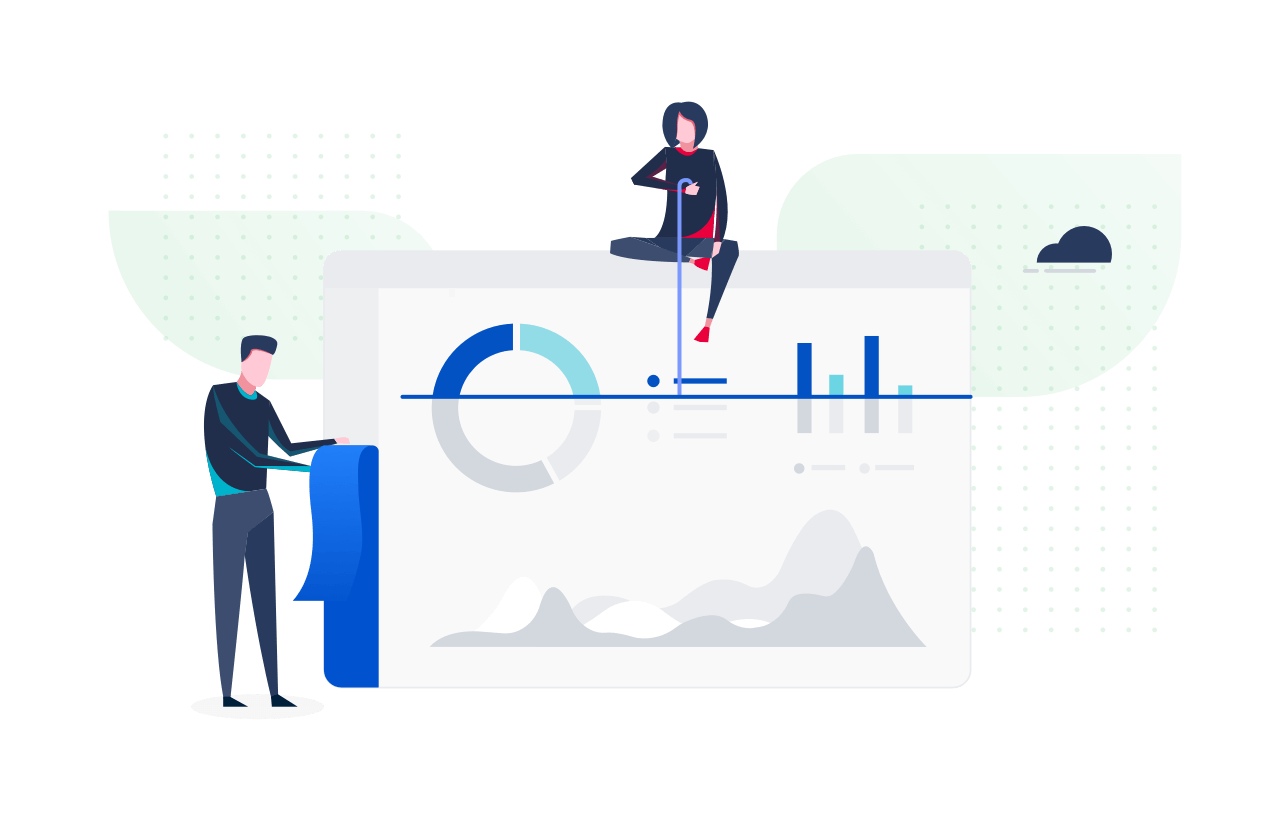 Bold Reports provides built-in rebranding capabilities that allows to rebrand for your organization's needs and redistribute your way.
Licensing is by application. There are no per-server fees, per-user fees, or any such fees. You simply pay a flat fee each month.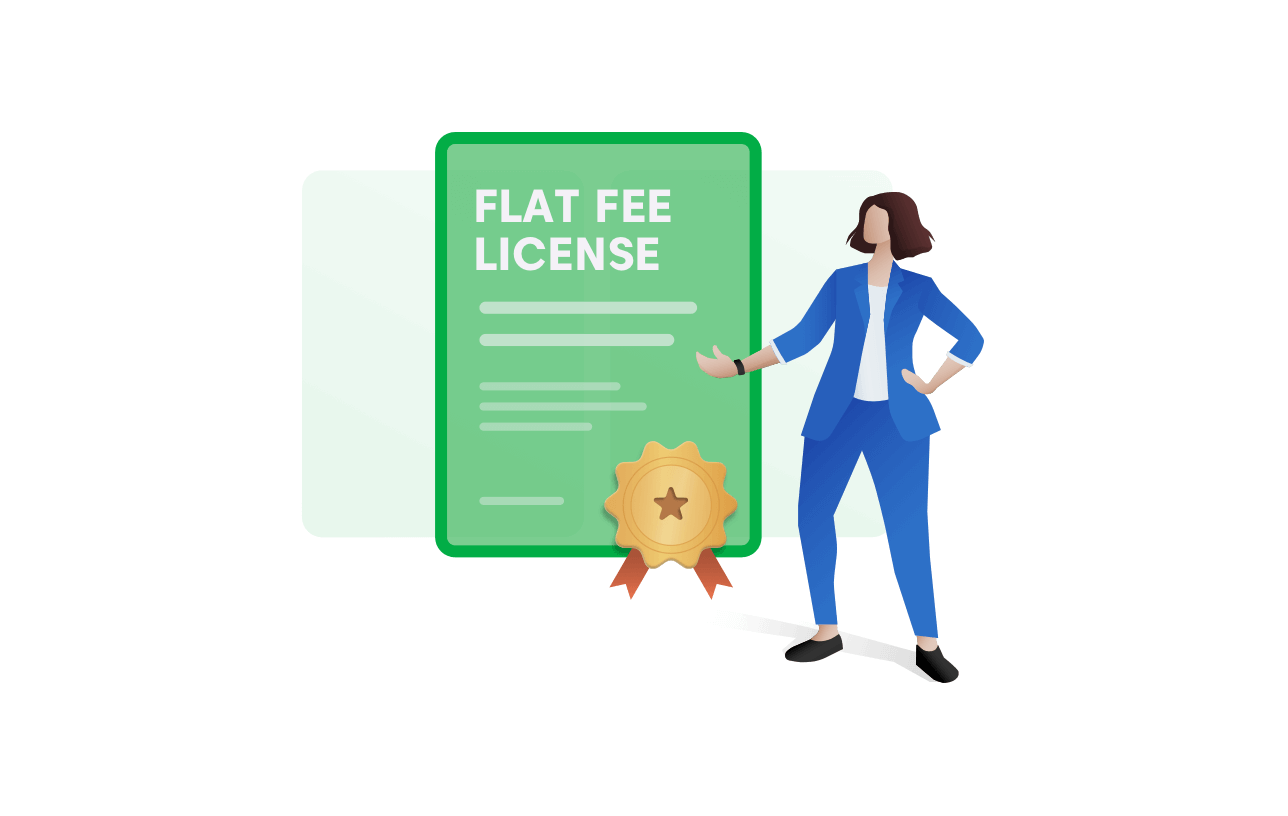 "I like that Syncfusion provides out-of-the-box solutions for creating a rich UI."
"The Syncfusion Report Platform is an excellent, unbeatable reporting solution."
Bold Reports, Powered by the Syncfusion Reporting Platform 
Syncfusion is trusted by software development teams worldwide, providing world-class software solutions since 2001.