Free standalone installer
Directly download and install this WYSIWYG designer for free and kick-start your report authoring.

Connect to multiple sources
Seamlessly connect to the most commonly used SQL and NoSQL data sources.

Create interactive, pixel-perfect reports with parameters, hyperlinks, and the ability to drill down and drill through information.

Visualize 360° of your data
Gain powerful insight into your business data by using charts, gauges, tables, KPIs, and maps.

Preview PDF, Excel, CSV, Word, PowerPoint, XML, and HTML output of a report.

Save a report as an RDL file locally and deploy to Bold Report Server and Microsoft SSRS.
What you can do with the standalone report designer
The WYSIWYG canvas comes with features such as gridlines and snap-to-grid operations for perfect positioning, sizing, and aligning of report items.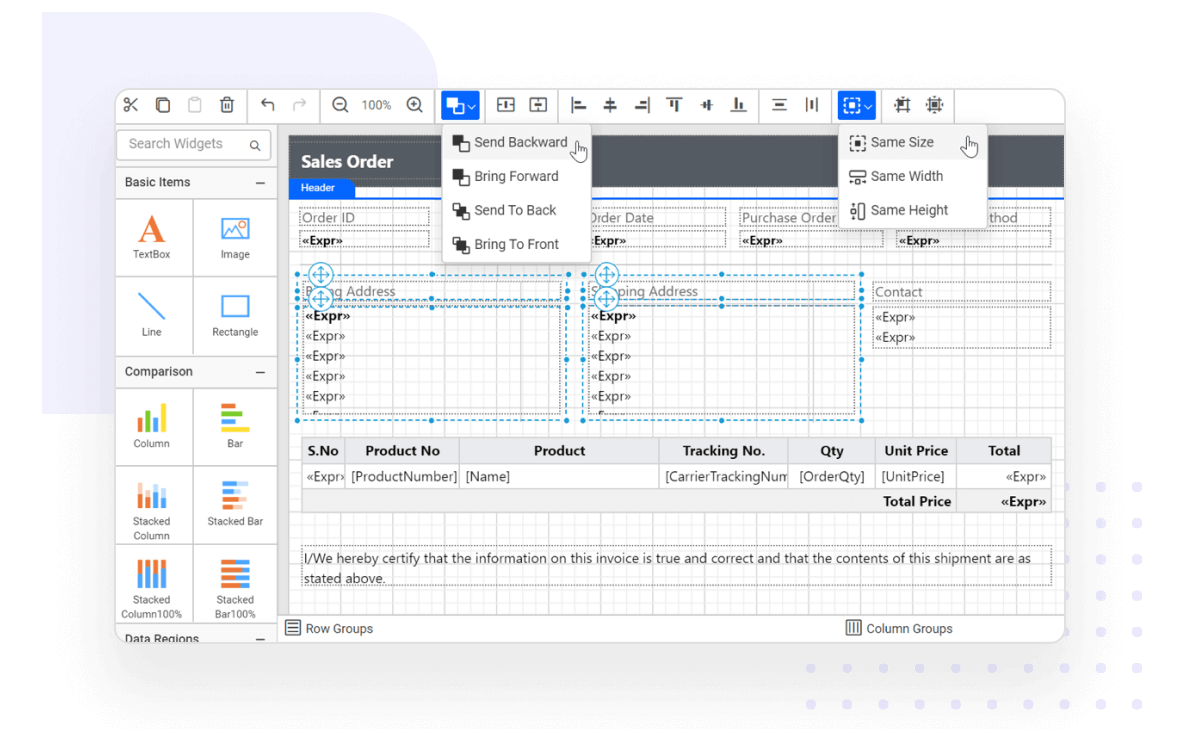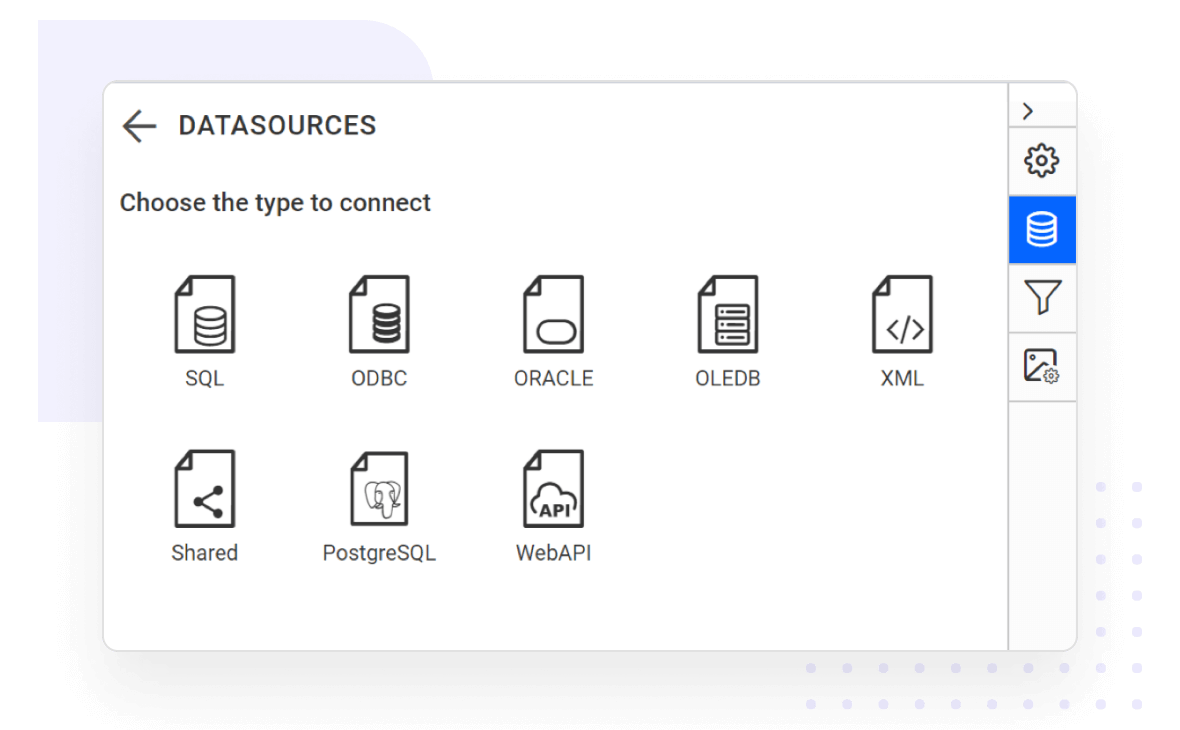 Connect to any data source
Consume data from a wide variety of data providers in local or server databases:
Built-in data sources: Microsoft SQL Server, Microsoft SQL Azure, Oracle, OLEDB, ODBC, Web API, OData, JSON, XML.
Business object data sources: JSON.
Custom data processing extensions: SASS, MySQL, PostgreSQL, and more.
Create and visualize powerful insights from your data using a variety of report items:
Basic items: Text box, image, line, and rectangle.
Data region items: Table, matrix (pivot table), and list.
Data visualization: Charts, sparklines, data bars, gauges, indicators, and maps.
Subreports.
Custom report items: Barcodes, QR barcodes, and more.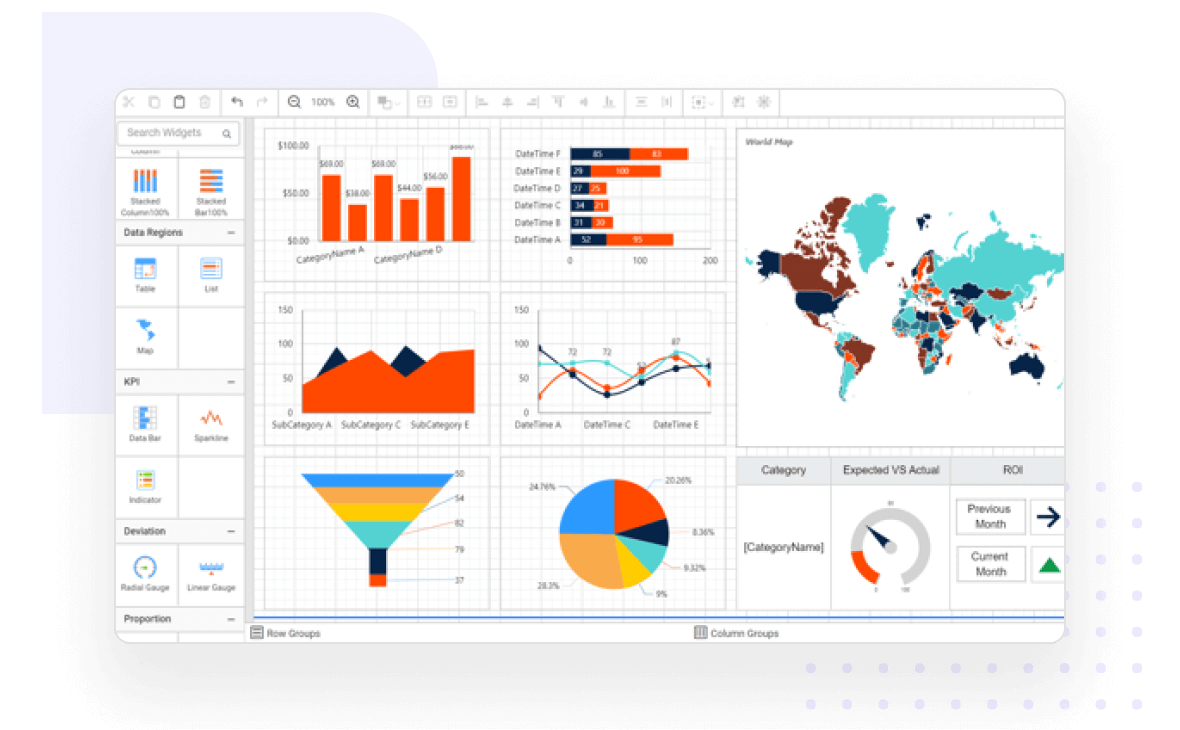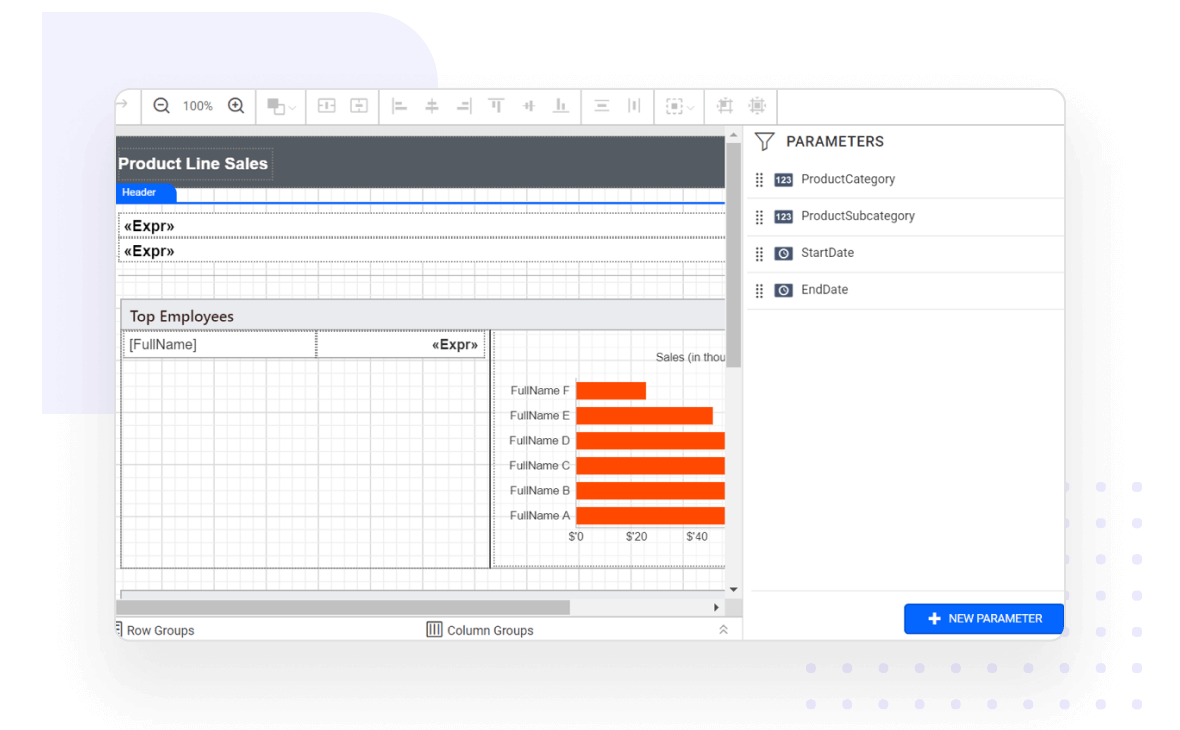 Users can interactively pass dynamic input at run-time to modify the data presentation of RDL and RDLC reports.
The easy-to-use query designer interface allows users to create and view relationships between data within a few clicks.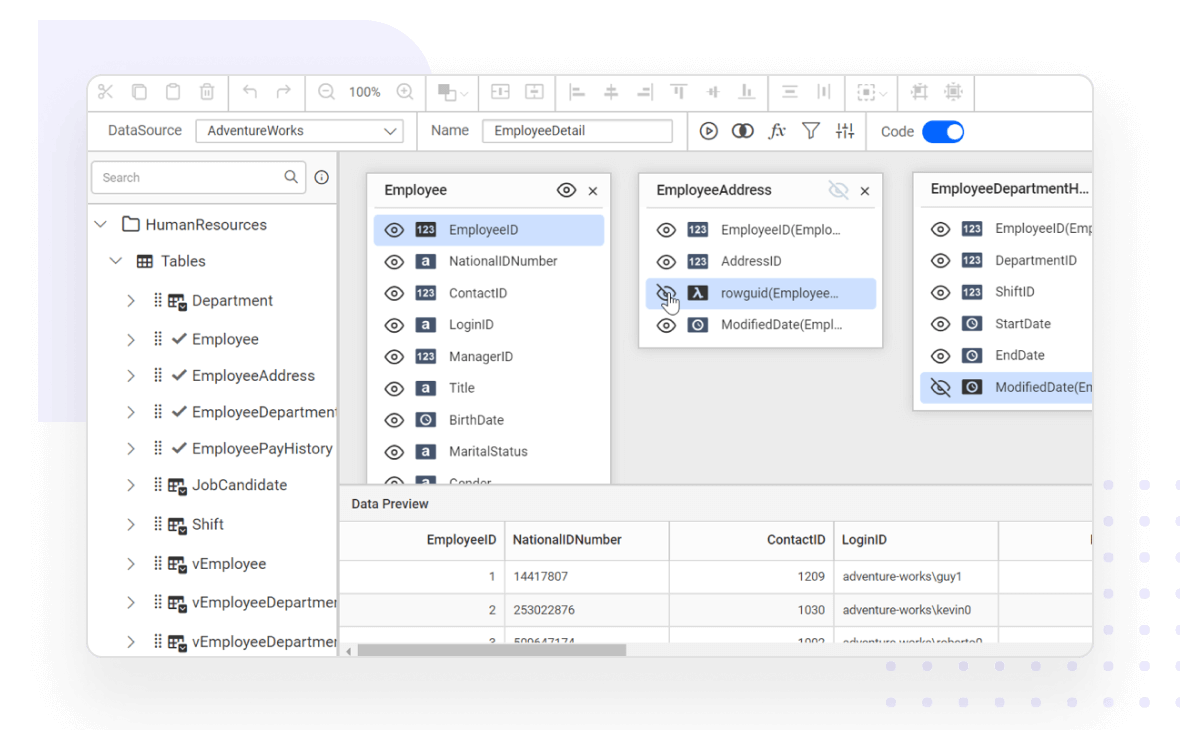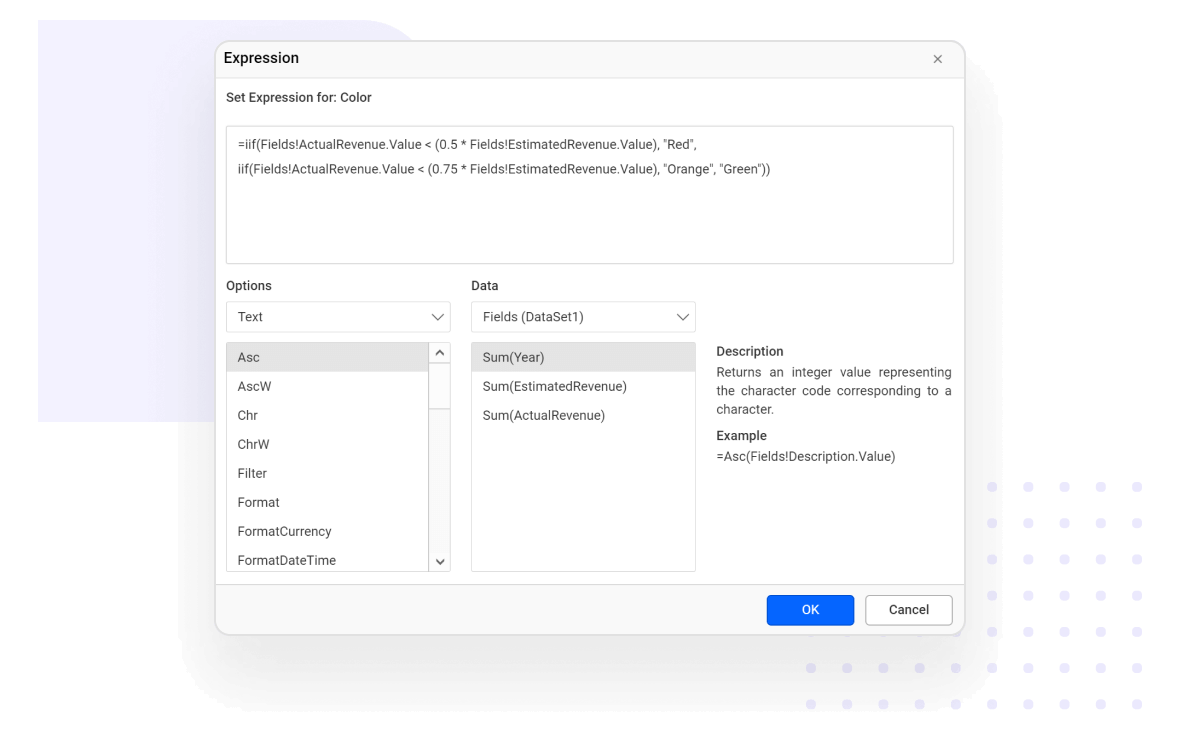 Design and customize report data and report presentation at run-time using parameter-based expressions.
Preview a report to verify that it's displaying correctly.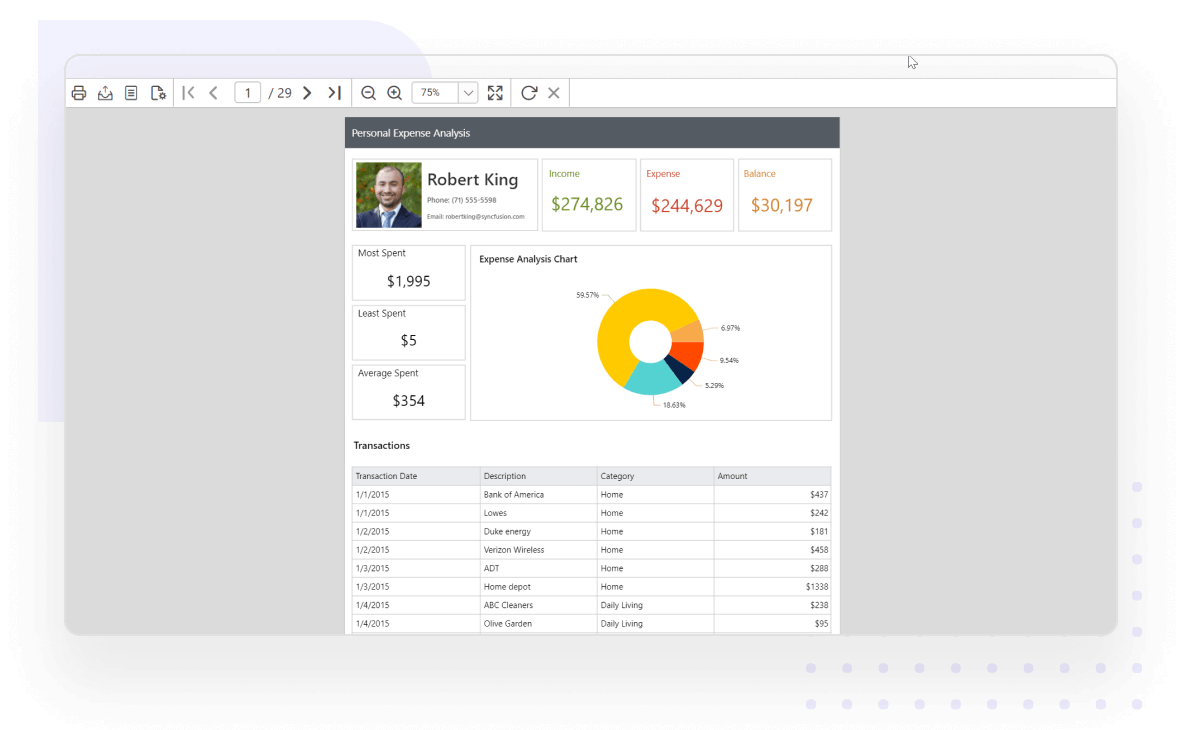 Try us. We promise you that you will be able to see clearly and act boldly.