Trusted by the world's leading companies
Bold Reports is a complete reporting solution that enables every business to make bolder decisions.
Visualize data in 360°
It includes a WYSIWYG web designer, 35+ report items, and a viewer to perform reporting operations without writing a single line of code.
Connect to any data source
Consume data from a wide variety of commonly used SQL and NoSQL data providers.
Interactive reports
Interact with reports at runtime with features like drill-down, drill-through, bookmarks, document maps, subreports, and nested data regions.
Designed for embedding
Powerful reporting components—such as a designer, a viewer, and a writer—support integration exactly as needed in modern web apps.
Multiple export formats
Export reports in the most common formats: PDF, Excel, CSV, Word, PowerPoint, XML, and HTML.
Rebrand and white-label
Bold Reports provides built-in rebranding capabilities to represent your organization's brand and seamlessly blend in with your app. It can also be distributed with your product.
Deploy anywhere
Deploy on our cloud, a public cloud, Windows, Linux, or a container management environment such as Kubernetes.
Easy SSRS RDL migration
Bold Reports utilizes the Microsoft SSRS RDL/RDLC standard that allows effortless, complete migration without any code.
Unlimited Users & Servers
Every embedding plan comes with unlimited users and servers. The base product can be used on any number of servers hosting your application.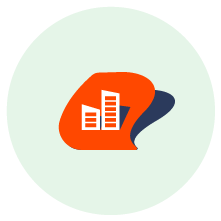 Enterprise Reporting (Report Server)
An on-premises reporting environment to create and share reports behind your firewall with data separation and isolation.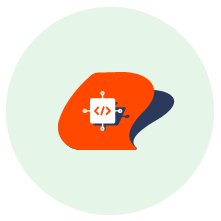 Turn Your Customers into Success Stories
We stand ready to help every step of the way.
Sign up for a free 15-day trial and download our reporting solution.
Use our reporting tools and server REST APIs to deeply embed our reporting solution right within your software or environment.
Deploy your software with embedded business reporting for your customers.
Bold Reports, powered by the Syncfusion Reports Platform
Syncfusion is trusted by software development teams worldwide, providing world-class software solutions since 2001.
Why our customers love us
"I like that Syncfusion provides out-of-the-box solutions for creating a rich UI."
"The Syncfusion Report Platform is an excellent, unbeatable reporting solution."