All-in-One Embedded Reporting Solution
Our end-to-end solution allows you to create, store, view, manage, share, and schedule reports with flexible access permissions.
Our platform offers reporting tools with the rich set of features your enterprise applications require. These tools are based on the open Report Definition Language (RDL) specifications used by Microsoft SQL Server Reporting Services.
Create reports
Intuitive Report Designer to create feature-rich reports without writing a single line of code.
Connect your data
All commonly used data sources such as Microsoft SQL Server, Microsoft SQL Azure, Microsoft Excel, and Oracle are supported. You can connect to any source by adding a data extension.
Rich selection of report items
All items commonly used in business reports, such as charts, sparklines, data bars, gauges, tables, pivot tables, lists, indicators, barcodes, and maps, are included.
Manipulate your data
Use the powerful reporting engine to manipulate data with a rich set of features: sorting, filtering, grouping, summaries, aggregation, calculated fields, and parameters.
Interactive reports
Create and view reports with interactive features such as drill down, drill through, and hyperlink.
Style and formatting
Visualize reports with pixel-perfect positioning, conditional formatting, and more.
Share with everyone
Generate reports in PDF, Excel, CSV, Word, PowerPoint, and HTML formats, and then share them with others.
Data stays in your server
Host the enterprise-ready Report Server within your local network so your data remains secure in your server.
The Report Server provides web-based reporting solutions with user-based and group-based permissions.
Easily build a server with your existing users from Active Directory and Azure AD.
Seamlessly integrate SSO for Azure ADFS.
Scale your report server on demand by deploying it as an Azure App Service.
Collaborate with other users by posting comments.
Schedule reports based on users and parameters.
Easily rebrand the Report Server.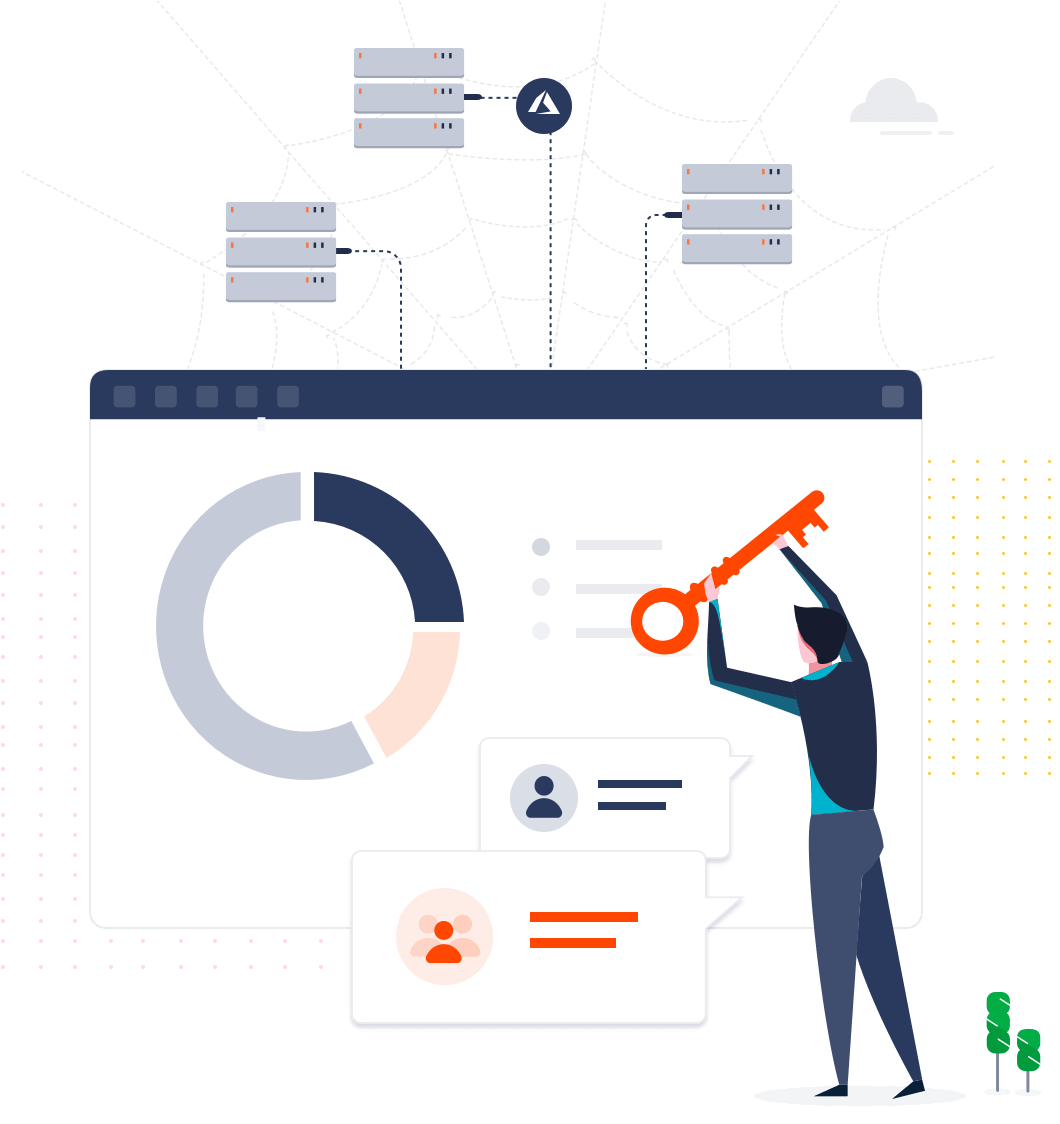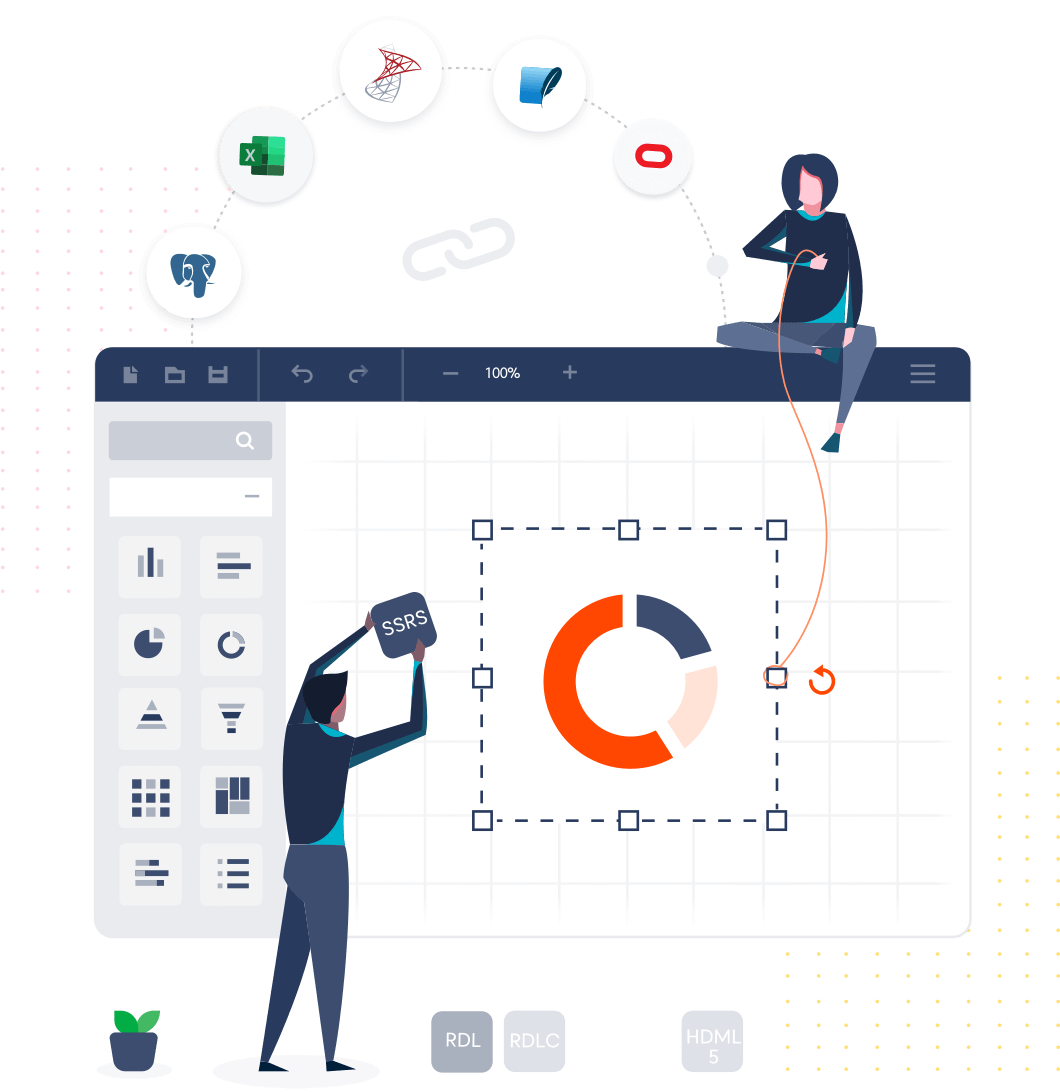 Easily integrate intuitive runtime report editing and customized functionalities into your web applications.
Support for editing SSRS, RDL, and RDLC reports.
User-friendly interface to create invoices and analytics reports in minutes.
Bind data with any data source.
Simplified data preparation to convert your complex data into easily understandable reports.
HTML5-powered designer for end users to design and edit in a modern browser.
Quick overview of report structures such as data sources, data sets, parameters, and images for easy access.
Equip your application with our feature-rich report viewer to analyze data in real time and make more informed business decisions.
View RDL and RDLC reports from the Bold Report Server, Microsoft SSRS, your local system, or those embedded in your application.
Render HTML5 for web and native desktop frameworks.
Effortlessly print and export reports.
Explore reports across devices.
Bind with any data source.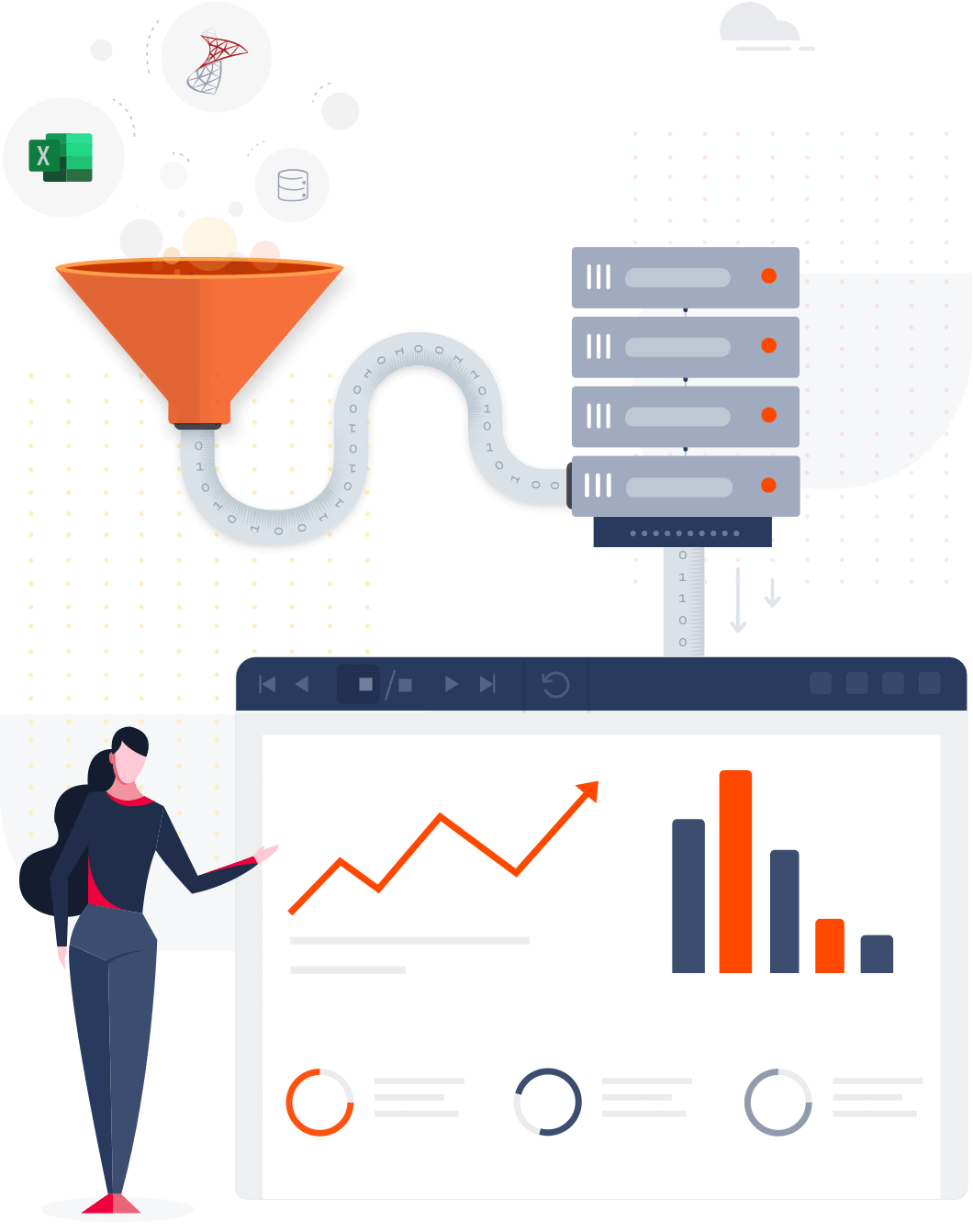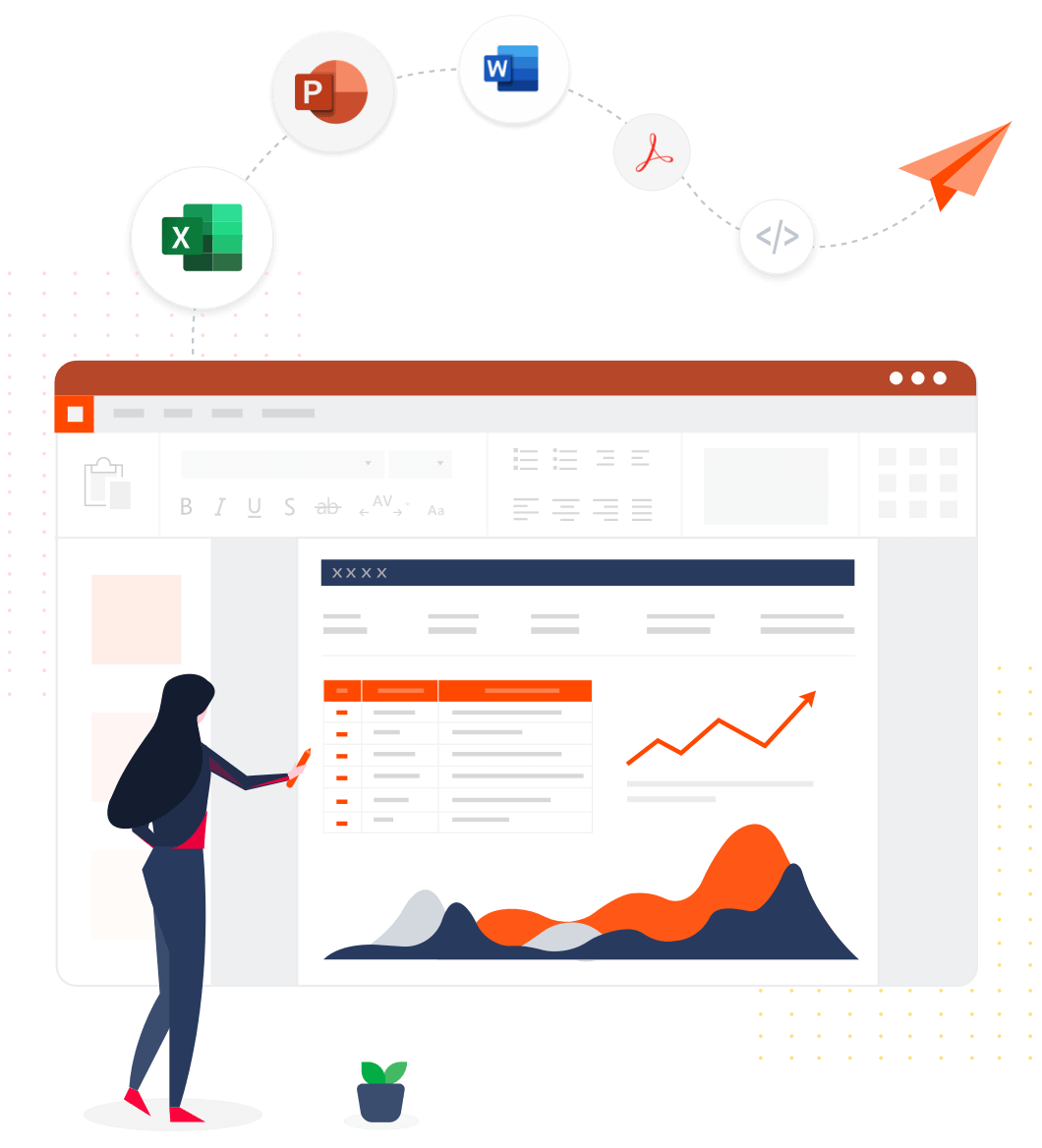 The Report Writer is a .NET reporting library for creating and exporting RDL and RDLC reports.
Create reports programmatically with a complete set of .NET APIs.
Silently print reports without viewing or showing them in C# and .NET.
Supports exporting to popular file formats PDF, Word, Excel, CSV, PowerPoint, and HTML.
Encrypt and secure documents.
Eliminate tiny cells and merging using the advanced layout for Excel export.
Integrate report exporting into your application with a few lines of code.
Start a free trial of Bold Reports Embedded Reporting Tools