What you can do with styling and formatting
The HTML5/JavaScript Report Designer comes with a WYSIWYG design surface that allows perfect positioning, sizing, and aligning of report items in a report with just a few clicks. It is the main work area for designing reports and allows the addition of a header or footer to it.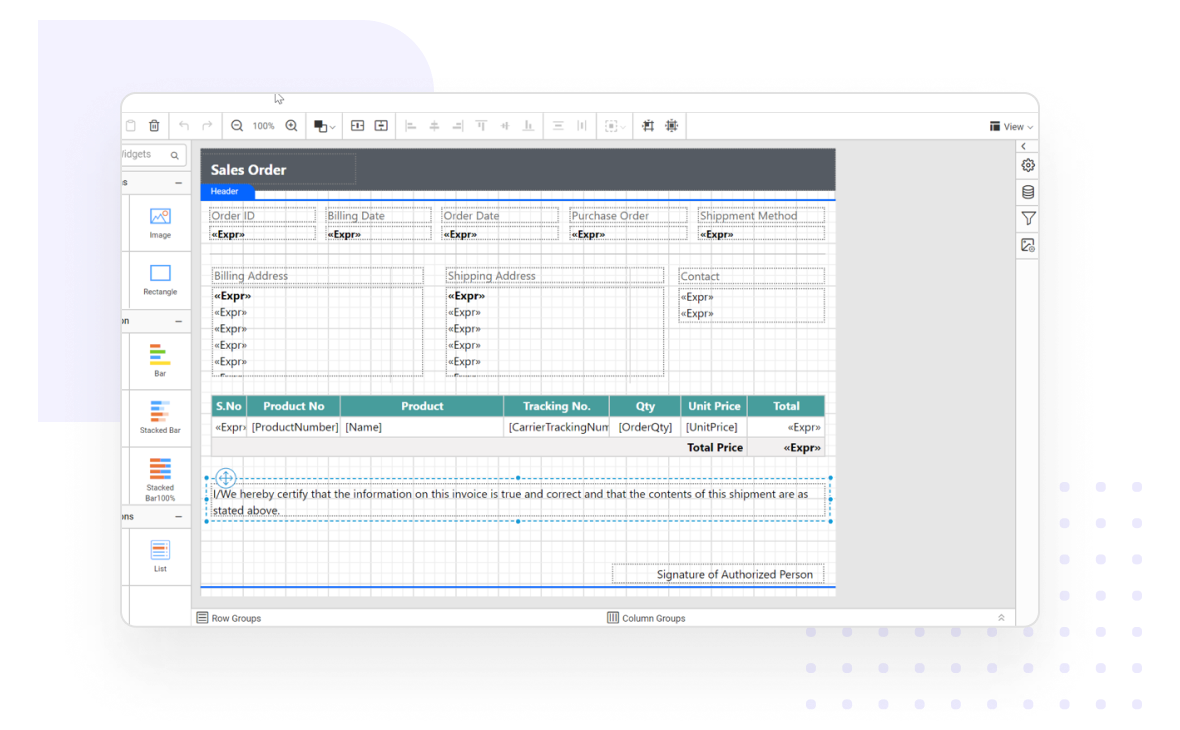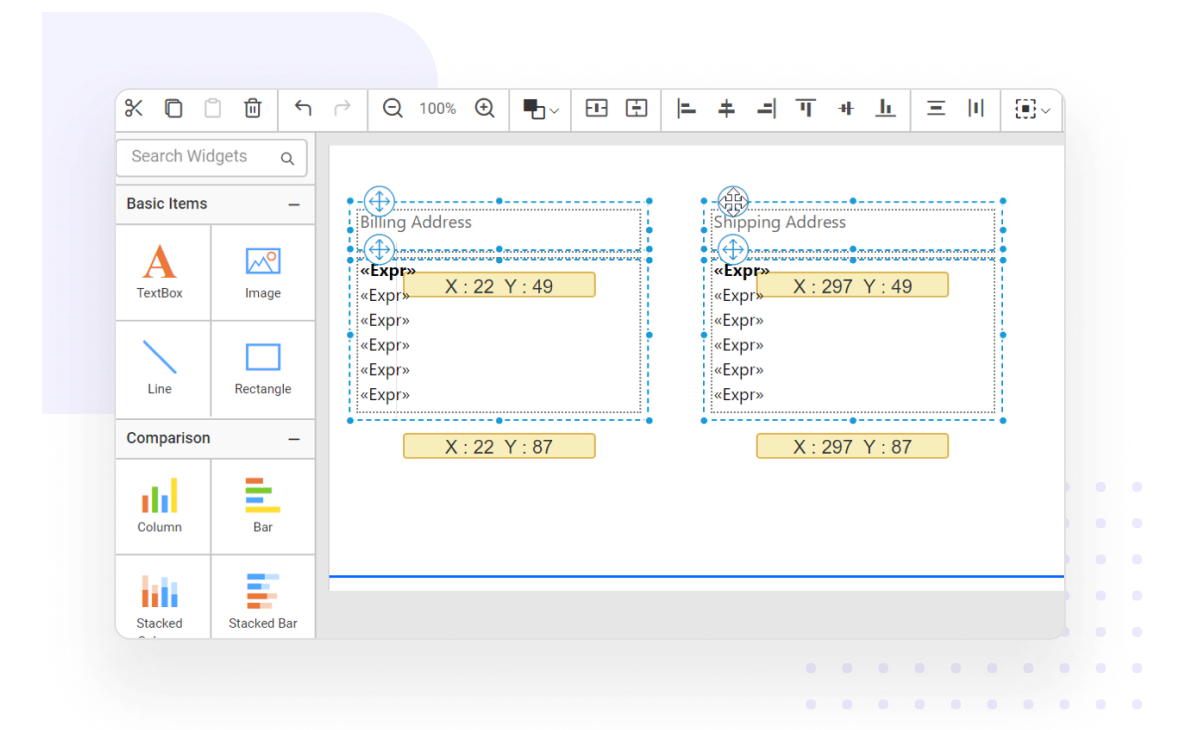 Users can easily arrange report items on the design surface using simple drag-and-drop operations when designing a report.
When multiple report items overlap in the design surface, layout ordering controls which report items are placed at the front and back of the surface.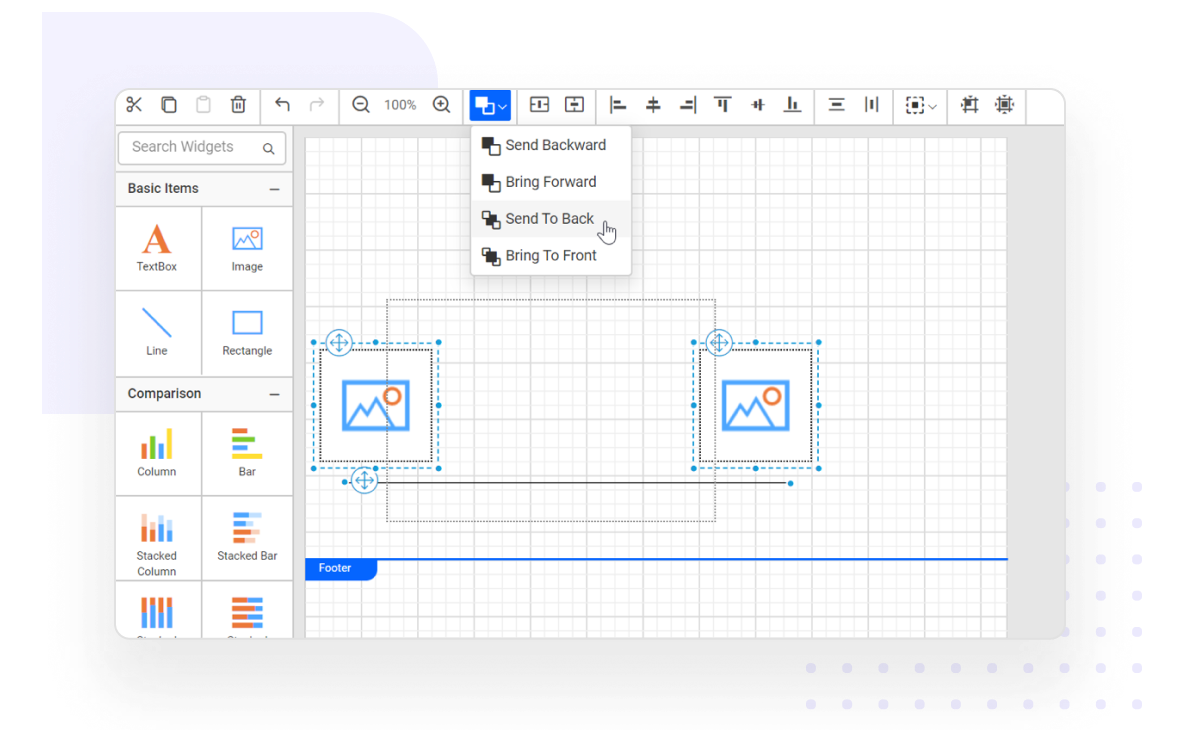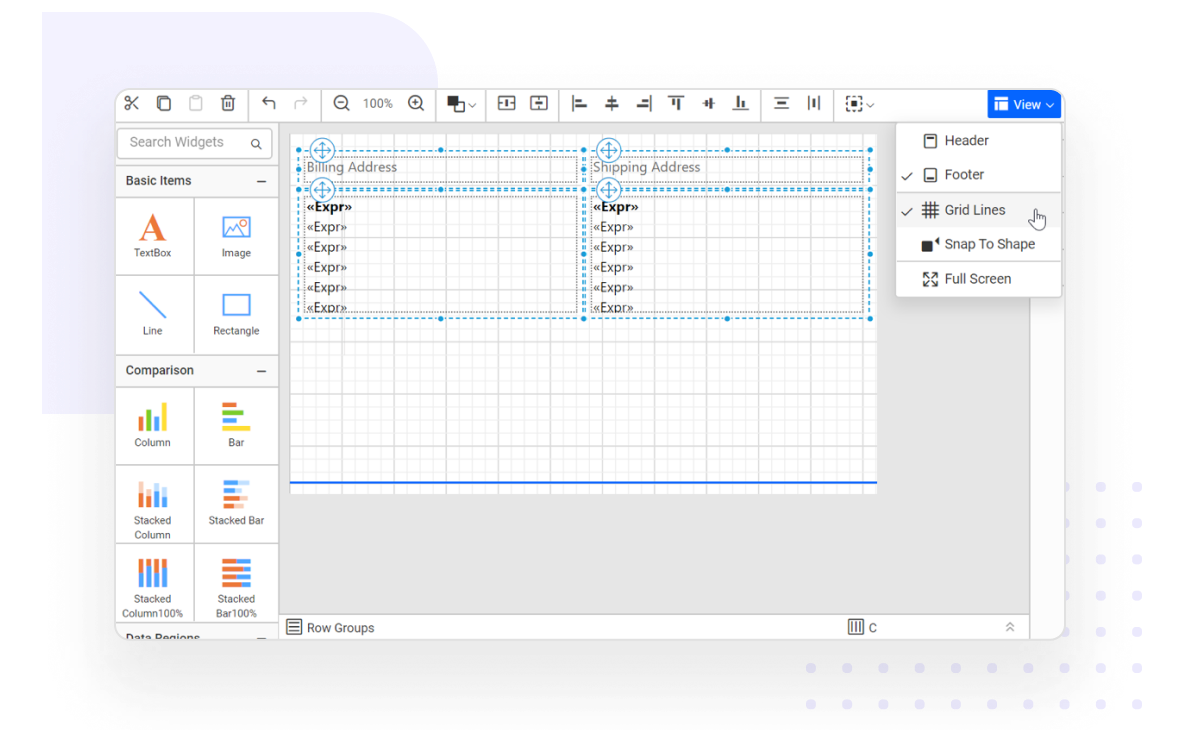 Gridlines and snap-to-grid
The design area provides gridlines and snap-to-grid functionality to simplify positioning and aligning report elements.
Alignment plays a vital role in designing reports. With a single-click, you can align single or multiple report items to the left, right, or center horizontally; or to the top, bottom, or middle vertically in the design surface.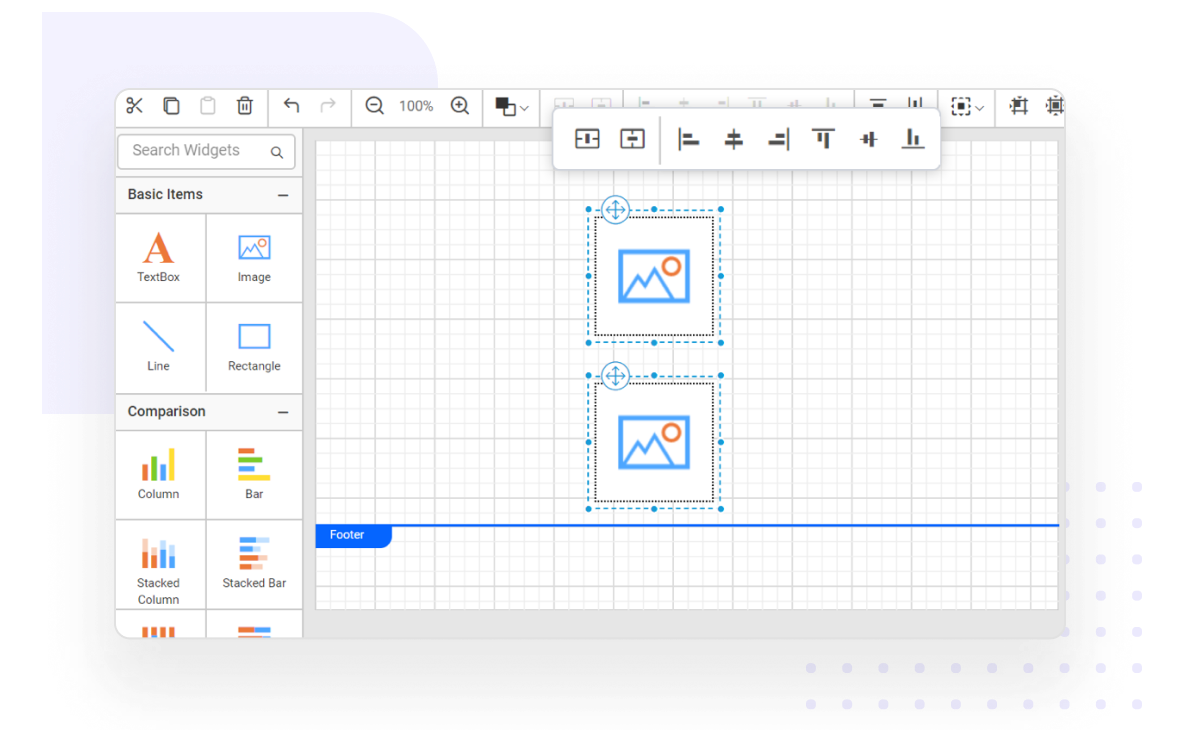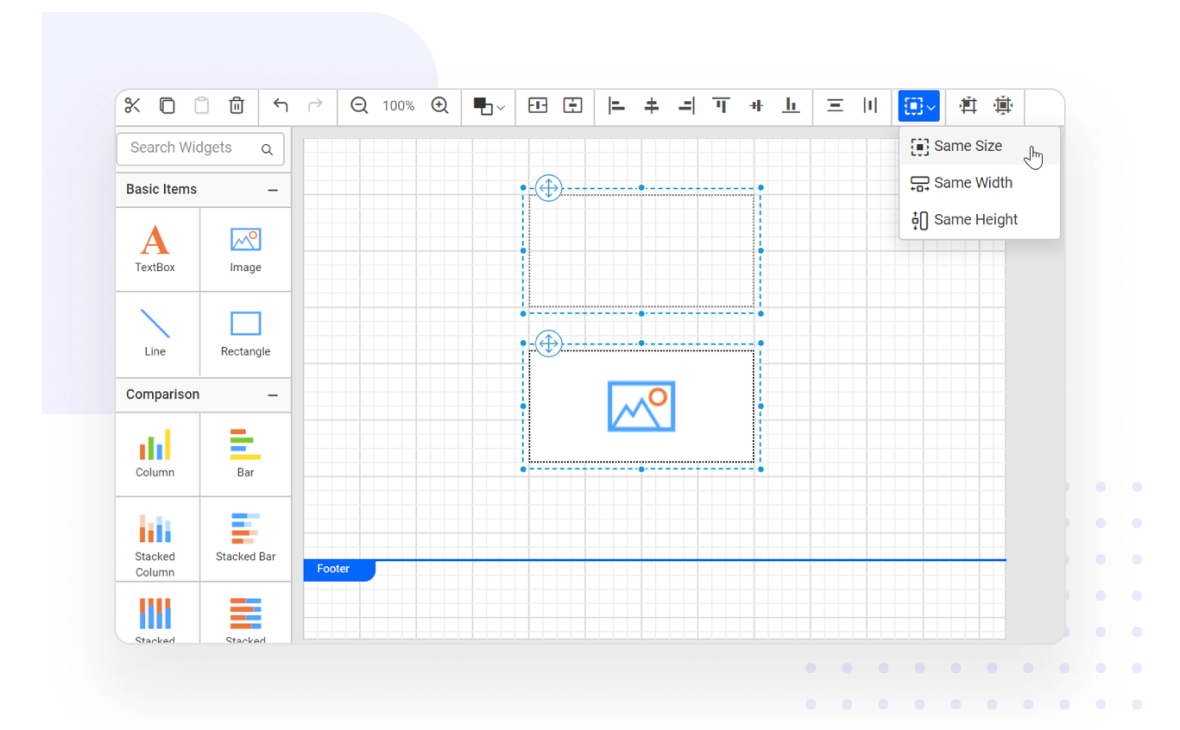 Use the following sizing options to equally size selected report items in the design surface:
Same height/width
Align to grid/size to grid
Distribute or equal spacing
Place report items with equal spacing in both horizontal and vertical directions.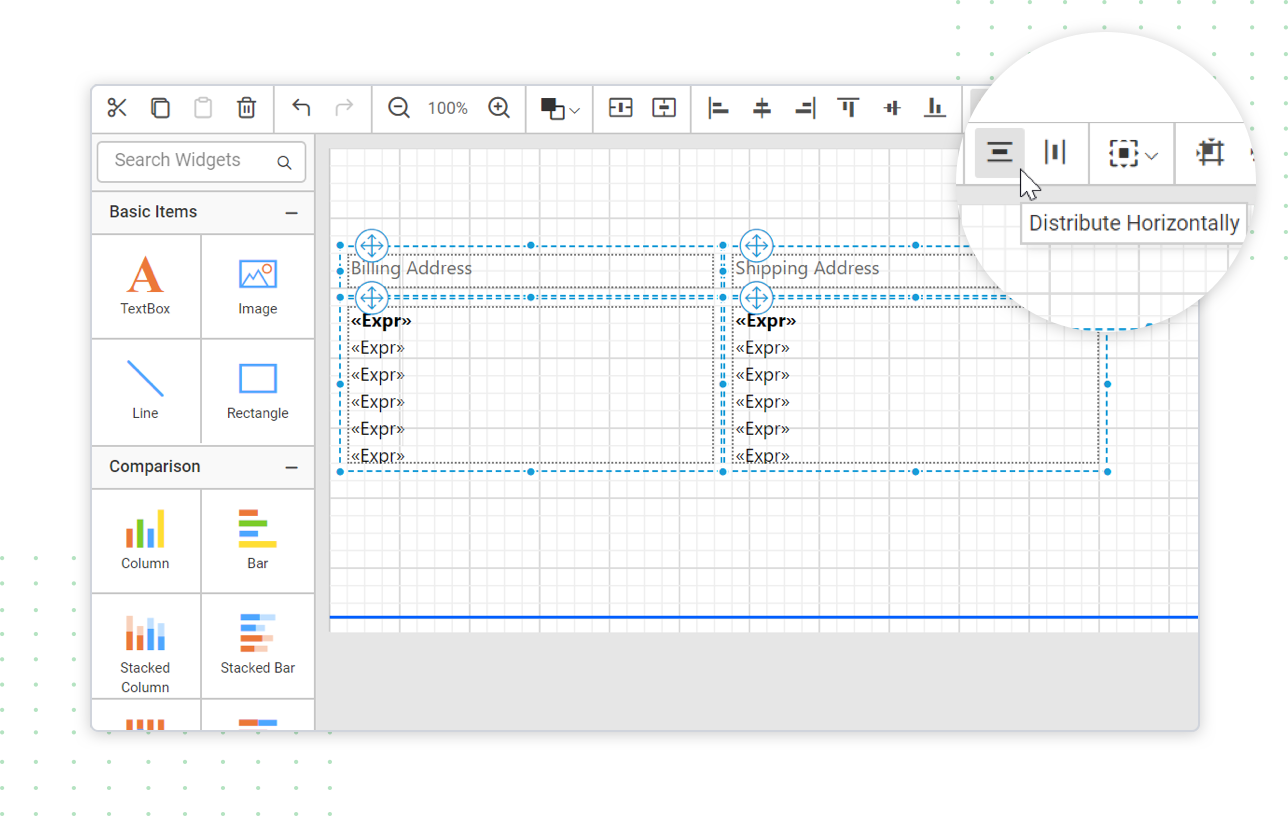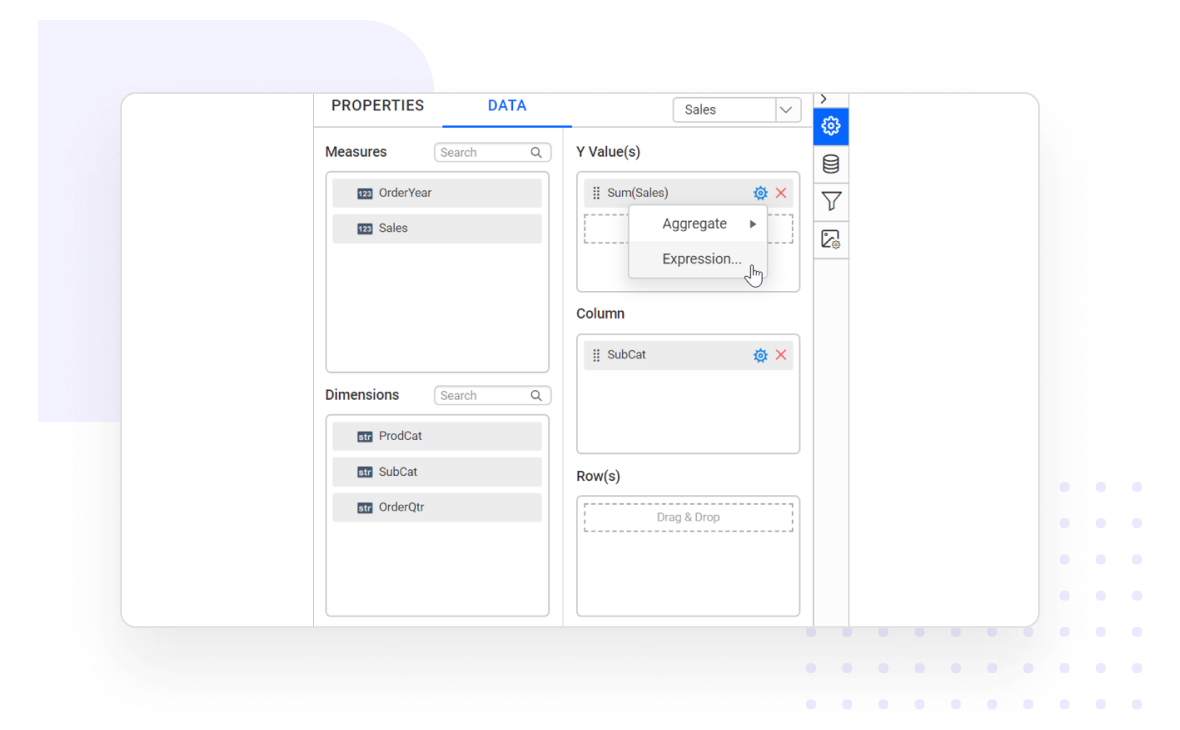 Intuitive data configuration
Assign data values, measures, dimensions, groups, sorting, and filtering for report items.
Allows to set static or expression as value to the properties.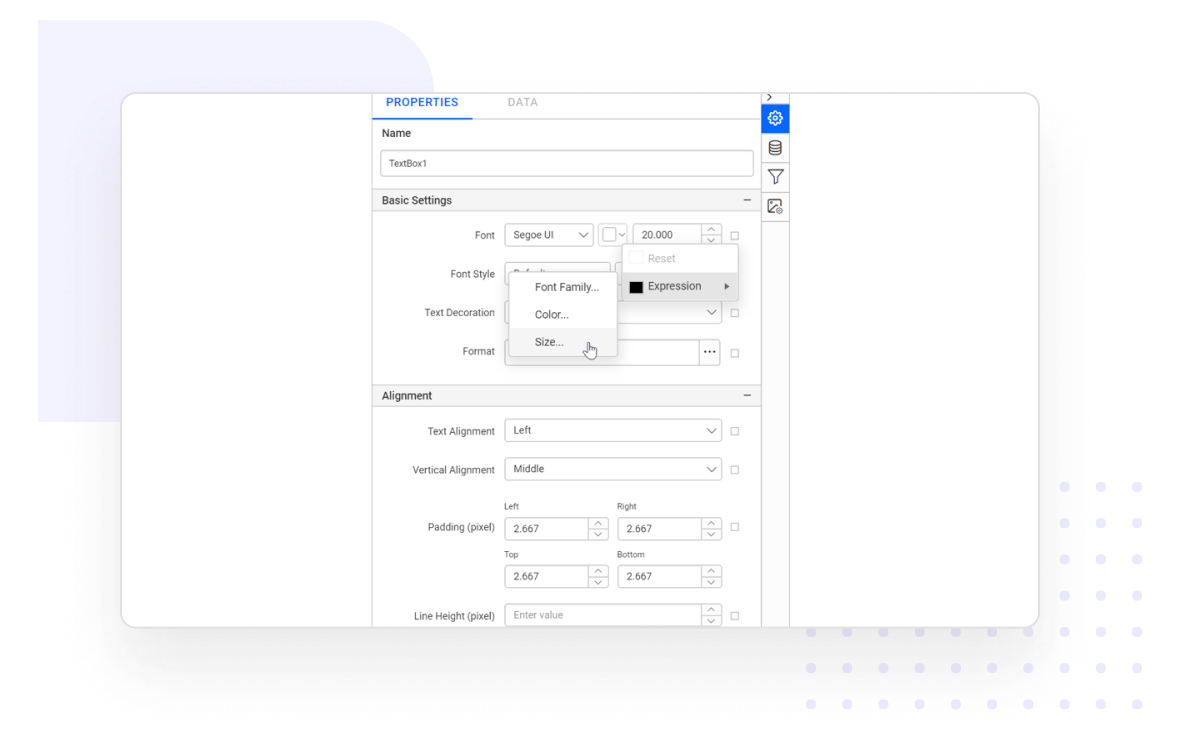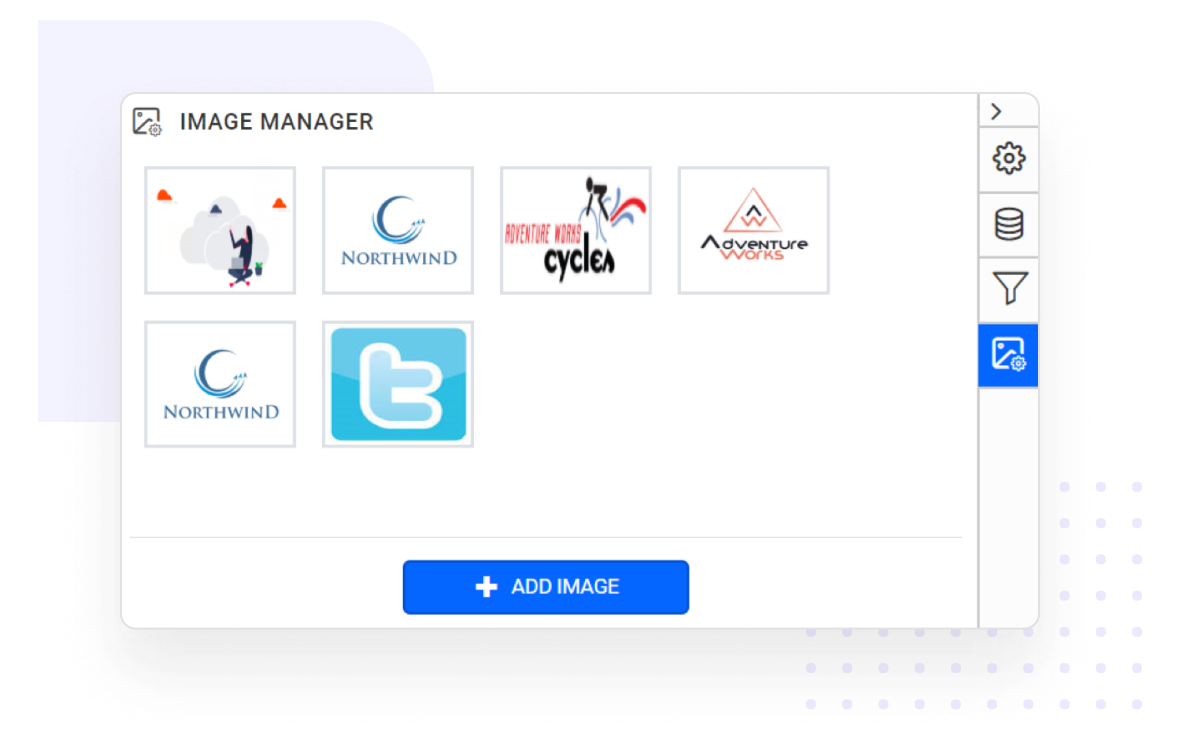 Provides an user interface to manage embedded images for report and items with simple configuration steps.